Bigg Boss 14: Vikas Gupta Cries Hard Hugging Aly Goni Saying No One Will Come To Meet Him In Family Week
As family week is going on in Bigg Boss 14 house, Vikas Gupta was seen crying hard stating that no one will come to meet him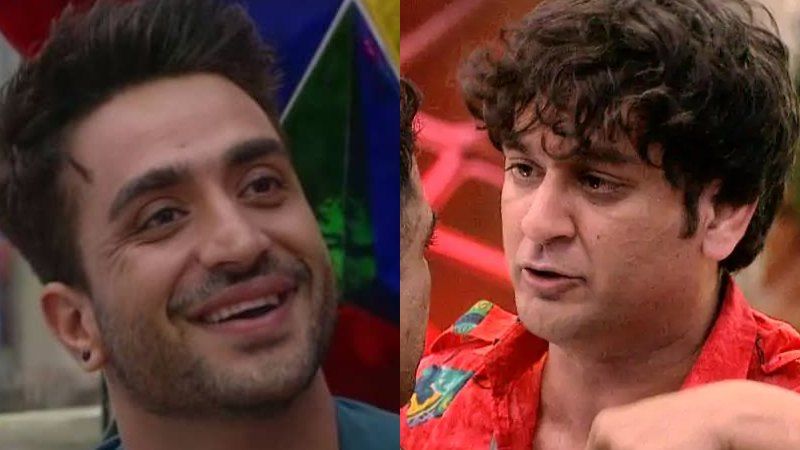 This week is going to be high on emotions for all the Bigg Boss 14 contestants. They will get to meet their family members and loved ones for a short period. The promos have already given us a glimpse of how all the stars get emotional as someone comes to visit. However, Vikas Gupta is crying for a different reason. In yesterday's episode, we saw the Mastermind breaking down whilst hugging Aly Goni. He stated that no one from his family or friends will come to visit him. Aly tried to console him but on vain as Vikas cried hard.
In Bigg Boss 14 house, Vikas has shared about his estranged relationship with his family. He revealed that his mother disowned him after getting to know about his sexual orientation. He even accused his brother of snatching away his mother from him. Later, Vikas' mother took to social media to pen a note saying that she had broken ties with him much before he came out as bisexual. She wrote, "To think that we actually distanced our own (son) for his sexual orientation is equal to making a derogatory statement about my family. Yes, my son and I are not on great terms but that has nothing to do with his orientation. We had cut off ties with him much before he decided to come out in public, and we knew and have always loved him and accepted him the way he is. So the news about us distancing him cause of his choices is a complete hoax fabricated to one's convenience. But sometimes, when you give too much love, you risk to be taken for granted."
Meanwhile, the first contestant who got to meet her family was Nikki Tamboli. She got to meet her mother for a few minutes and everyone was in tears to see her weeping while talking to her mother.
Image Source: Colorstv