Vidya Balan, "I Am Hoping That Someday People Don't Ask Me, How Do You Feel To Be Doing These Female-Centric Films"- Exclusive
Bollywood star Vidya Balan, who played Vidya Vincent in the recently released film Sherni hopes that someday there are only talk about 'heroes or sheroes films'. She also wishes that the distinctions between actors and the actress films disappear.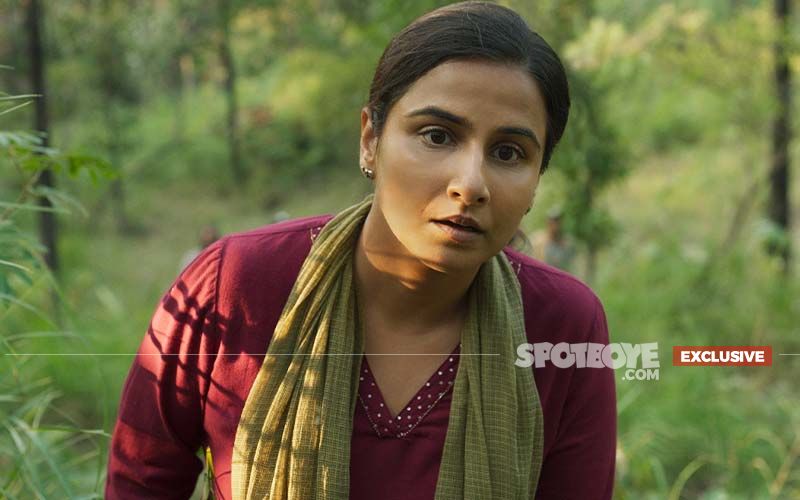 Vidya Balan is one of the finest actors in the Hindi Film Industry and she has been very vocal about her opinions and stands. She is known to celebrate women on-screen like no other actor from her league. Right from The Dirty Picture, the Kahaani series, Ishqiya, Begum Jaan, Tumhari Sulu, to Shakuntala Devi now, the actor has been presenting women on screen in the same manner, like how we see them around us slightly flawed, immensely strong, emotional, hearty, sometimes ferocious, and always ready to face the world.
However, with every film there is some judgment that comes one way, speaking on being judged, the versatile actress said, "Yeah, I think that happens and that happens a lot, I think that happens to all of us all the time, sometimes we don't even realize it. (giving a context from the film) You know he has decided that okay she's a lady so she will drink juice or something like that because whiskey is a man's drink in their heads. So similarly most of the time people have an idea that this is a man's job so they're not expecting a woman to be doing it. So we do get those reactions from people. I am hoping that someday people don't ask me 'how do you feel to be, doing these female-centric films. I hope someday we just all talk about 'heroes or sheroes films'."
"And the focus is not on 'oh, this is a female-centric film so it's not your regular film'. I hope those distinctions disappear because it's the same thing because you assume that a film means it's a male lead hero-driven film, so when the female is playing the central protagonist you feel the need to mention that it is a female-centric film. All of us, even those who worked before us, even if they don't do female-centric films every little thing that they did has added up and therefore we are here today," she added.
When asked about winning an award for a film like Sherni, she said: "I think you saying that is no lesser than an award for me but I never think about awards honestly. I am just happy that my directors are happy with my work and then that I am receiving so much love and appreciation that is more precious for me. If I receive an award for it would be the icing on the cake but I never think of awards."
Meanwhile, on the professional front, Vidya Balan is being lauded for her stellar performance in Sherni, where the actor plays the role of Vidya Vincent is an upright forest officer who overcomes the brutal social barriers set by the patriarchal society.
Image: Instagram/vidyabalan