WHAT!? Sushmita Sen Reveals She Bandaged Her Chest And Wore A Crotch Gaurd For The Portrayal Of Transgender Activist Shreegauri Sawant In 'Taali'-READ BELOW
Sushmita Sen, during a recent interview, revealed that more than 70 per cent of the in Taali was made up of transgenders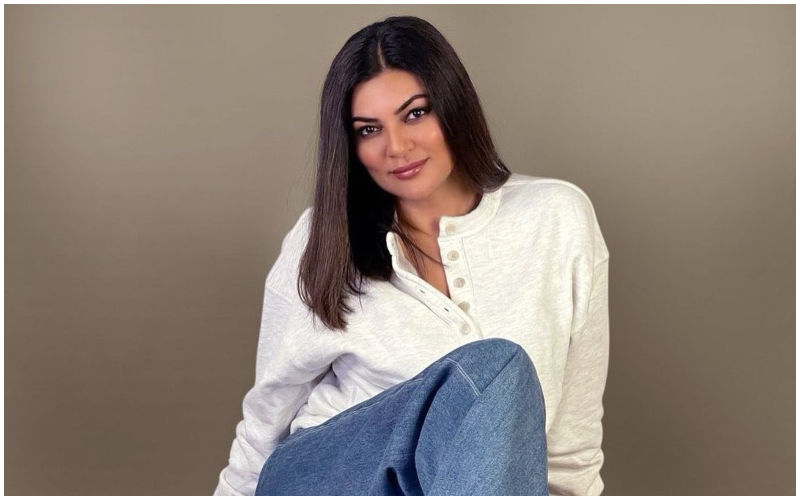 Sushmita Sen is all set to amaze fans with her boldest avatar as transgender activist Shreegauri Sawant in her upcoming series 'Taali'. The show will shed light on Sawant's relentless pursuit of the recognition of the third gender in India. The show is created by Arjun Singgh and Kartk D Nishandar directed by National award-winning director Ravi Jadhav, and written by Kshtij Patwardhan.

Now, during a recent interview with Midday, Sushmita spoke about how she got into character and shared a few interesting revelations about her portrayal of Shreegauri Sawant. She said, "I had to play a man, Ganesh, and then Gauri. When shooting the portions as a man, I would bandage my chest, and wear a crotch guard to physically separate the legs. I had to put on weight [to attain] a more masculine structure. The mannerisms had to be different."
She also elaborated on how she modulated her voice and shared, "We had to dub those portions separately. During dubbing, I had to increase the bass in my voice. The worse my throat got, the better it sounded."
Sen also maintained that more than 70 per cent of the crew was made up of transgenders. "The right and wrong were dictated by them on the sets. My director was clear that we would get it wrong [in terms of on-screen representation]. So, whenever we went wrong, they would tell us, Thaamb', and we would follow their guidance," she added.
In July 2023, the makers treated fans with the teaser on social media and gave a sneak peek at the courageous quest of struggles, resilience, and triumph.
In the teaser, the clip begins with Gauri a.k.a Sushmita Sen's voiceover where she introduces herself as Shreegauri Sawant, while she adjusts her saree in front of a mirror. She also described her journey in the video saying, "Gaali se taali tak." 'Taali' will stream on Jio Cinema on August 15.
Image Source: Instagram