What Was Trending This Week? Shahid Kapoor Is Nervous About His Digital Debut, Fan Travels 900kms For Rashmika Mandanna, KGF 2 Release Update, And More!
From Review of Manoj Bajpayee's Ray To Priyanka Chopra praises OTT for breaking the barriers here is a rundown on everything that has happened this week.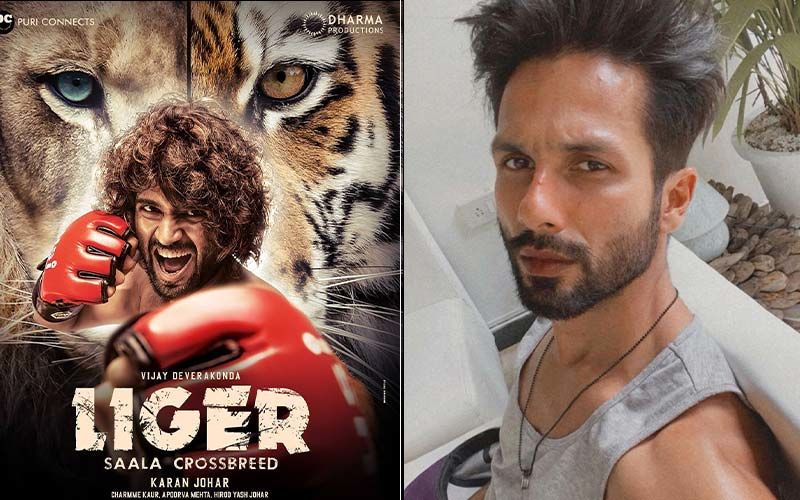 When it comes to the entertainment industry, we always get some or other information about the celebrity lives and their projects through social media. But if you have missed anything from the trending topics of the week, do not worry because just like every week, we are here to share all the entertainment news and gossips which made it to the trending topics of the week. Ray Review on Netflix to a fan who traveled 900kms for Rashmika Mandann, this week was filled with trends that would make you read this twice!
Actor Shahid Kapoor reveals he is NERVOUS about his digital debut:
Actor Shahid Kapoor was live on his Instagram handle with his fans on the second anniversary of his blockbuster movie Kabir Singh. The actor revealed that he was nervous about his digital debut with Raj and DK. He told fans, "I'm very nervous about making my digital debut because I really feel that actors who might have been liked and loved on the big screen, might or might not be appreciated on a digital platform. You can't just be okay if people like you for a couple of hours. They need to be interested in your character, connect with you and you need to hold their attention for 9-10 episodes. I don't think I'm experienced in that space. So it would be interesting to see how people react to me on that platform."
'These' scenes were edited from The Family Man 2:
Samantha Akkineni and Shahab Ali were shown as colleagues in the blockbuster series The Family Man 2. The makers suggested a love angle between them but later they edited the scenes. Shahab Ali in an interview with Bollywood Hungama said, "We did some suggestive scenes that suggested that they fall in love towards the end. But those scenes were not making sense for the creators, or maybe the platform. So, those scenes were edited out. There are so many scenes edited out, so it is not a big deal. That is the process (of content creation)."
Ray on Netflix:

Ray is an anthology series acquired from Satyajit Ray's classic stories which are pure masterpieces. It is directed by three directors Srijit Mukherji, Vasan Bala, and Abhishek Chaubey, maintaining their originality with a mixture of their own creativity. It features Manoj Bajpayee, Ali Fazal, Harshvardhan Kapoor, and Kay Kay Menon in pivotal roles. The anthology contains four stories inspired by the works of renowned filmmaker Satyajit Ray. Ray is currently streaming on Netflix.



Priyanka Chopra praises OTT for breaking the barriers:

While launching ZEE5 in the US, Priyanka Chopra lauded the OTT genre. She said, "Streaming allows freedom for artists and creators. You don't have to stick to a format or a formula anymore. There is no more a fixed lineup of five songs there, a fight sequence here, and so on. The focus is stories which are real, relatable."

The actress also talked about how OTT has shattered the monopoly that a few producers had over the business. She further said, "Earlier the industry was monopolized by a few people. But not anymore. OTT has changed that with artists and creators getting to tell the stories they want, the way they want."




Vijay Deverakonda rubbishes the speculations of his film taking OTT route:

There were speculations that the makers of Vijay Deverakonda and Ananya Panday's Liger are going for the OTT route and a streaming platform has bought the film for Rs 200 crore. But rubbishing the speculations the actor tweeted, "Too little. I'll do more in the theaters."

Vijay is playing a boxer in the action entertainer. On working with Ananya Panday, the actor earlier said, "When I am next to Ananya, I don't feel new. I feel like a senior since she's just 22-year-old. When I am back home in Hyderabad I feel like a king. But when I am next to Ananya, I feel like I'm old."




KGF Chapter 2:
Yash's starrer KGF to mostly release on the festive eve. KGF's chapter 2 was all set to release on 9th September but now the makers won't release the film on that day. Instead, they are eyeing for an entirely different date, mostly a possible festive date.
A die-hard fan travels over 900km for Rashmika Mandanna:
A die-hard fan of Rashmika Mandanna traveled all the way from Mysore in a cargo auto to Muggula near Virajpet in Kodagu, just to catch a glimpse of the actress.



Image Source: Instagram