Ava Movie Review: Jessica Chastain, John Malkovich Starrer Is A Stab At Action
Ava starring Jessica Chastain is not a wash-out but its heroine with her double life deserved at least one level-headed layer of storytelling. Read the full review here!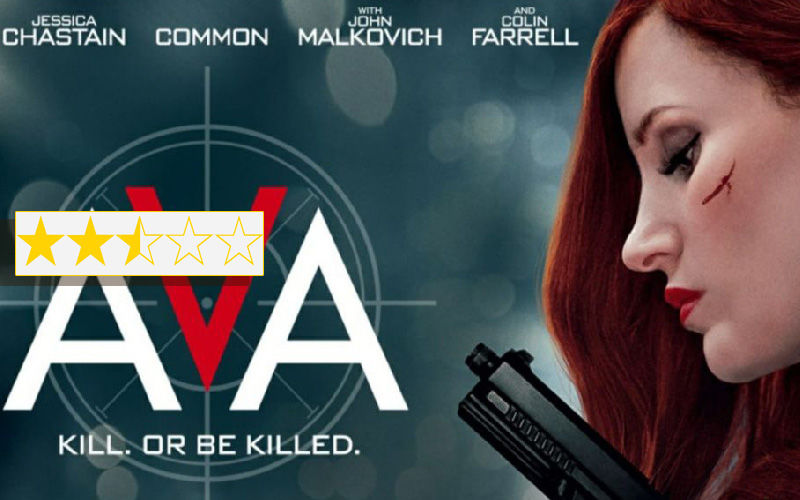 Every major leading lady wants to be an action hero at least once during her career. That time has arrived for the sassy Jessica Chastain whose strong personality and no-nonsense demeanour render themselves well to characters who stand up to their beliefs no matter what the collateral damage. Ms Chastain as Eva Faulkner has some terrific action sequences. Playing an international assassin who has an unfortunate habit of getting involved with her victims' backstory, she is able to bring to her character a kind of cool sexiness where the slit in her dress is emblematic of the slit in the throat that her victims are subjected to.
Chastain's Eva is haunted by her past. A very troubled mother (played by veteran Geena Davis who once was what Chastain is now) and a fiercely frictional relationship with her sister (Jess Weixler) where the conflict is turned into a love triangle with rapper-actor Common being the common (F)actor between the two sisters. Common is the 6-foot version of the damsel in distress. Chastain even rescues her from his creditor after a fierce fight. "Where did you learn to fight like that?" Common asks nosily. Obviously not a fan of spy thrillers.
I like the pretexts the plot builds up to put Jessica Chastain in the fighting spirit. And her bout of brutality with Joan Chen in gambler's den is particularly riveting. But most of the screenplay time is taken up in constructing a cutting camaraderie between Ava and her mentor (John Malkovich) who tries to protect her from their ill-meaning boss (Colin Farrell, whose roles are getting progressively marginal).
Big chunks of the script seem to have been written while shooting, with the principal characters wandering in and out in search of a centre to the meandering plot. I wouldn't say Ava is a wash-out but its heroine with her double life deserved at least one level-headed layer of storytelling.
Ava currently streaming on Amazon Prime is shallow and pointless. As a vehicle to provide its leading lady with a physically active role it is nowhere near the director Tate Taylor's other recent woman-on-the-prowl films Ma and The Girl On The Train which did wonders for Octavia Spencer and Emily Blunt what Ava couldn't for Jessica Chastain.
Directed by Tate Taylor Ava gets 2 and A Half Stars.
Image Souce:IMDB