Awake Review: You Can Barely Keep Your Eyes Open In Gina Rodriguez's Netflix Sci-fi
The film also features Jennifer Jason Leigh, Barry Pepper, Finn Jones, Shamier Anderson, Ariana Greenblatt, Frances Fisher, Elias Edraki, Lucius Hoyos, and Gil Bellows. The film was released by Netflix on June 9, 2021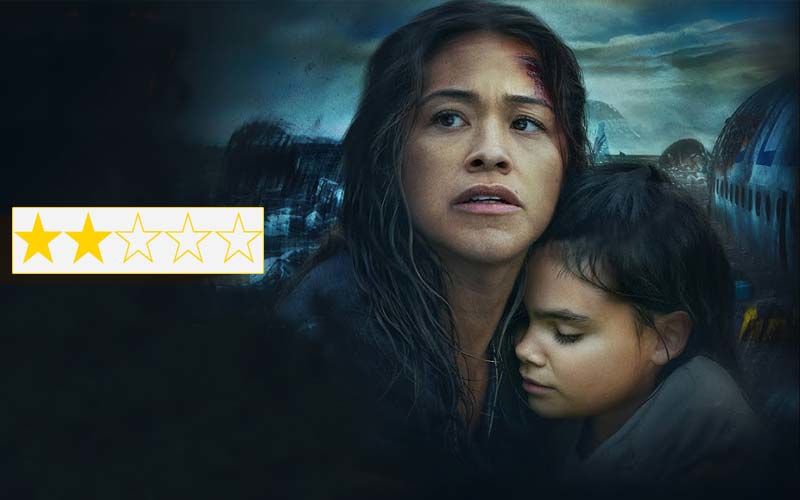 Awake, a Netflix original film, with a high-concept sci-fi premise in which everyone on the earth loses their ability to sleep. Gina Rodriguez (Jane the Virgin) stars in the film, which is directed by Mark Raso, who previously directed Kodachrome for Netflix.
Jill (Rodriguez) works as a security guard at night and supplements her little income by stealing expired prescription medications and selling them to a shady dealer. Jill is a mother of two kids, Noah (Lucius Hoyos), a teenager, and Matilda (Ariana Greenblatt), a 10-year-old, who are under the legal guardianship of their paternal grandmother Doris (Frances Fisher).
Unknown worldwide calamity causes the world's population to become insomniac, resulting in insanity and death. But Jill's daughter is an exception, who is now the focus of a lot of people's attention, including some fanatics and scientists. What's the deal with her being an outlier? Well, that's what you will know when you watch the film.
The core plot is excellent, but the way it is presented on screen is unconvincing and monotonous. The transition from normal daily living in a township to turmoil triggered by an unexpected disaster was quick and incomprehensible.
Then there was nothing; there was a sharp drop in the plot's energy, and it fell flat. Everything that happens after that is completely implausible and childish. It appeared that the screenplay writer abruptly stopped working and allowed his sleep-deprived self to finish the remainder, only to take it up at the conclusion to add some finishing touch, by that time, it had lost its function. As if he was working on a clock that he just needs to finish the film somehow.
I must say, the acting was excellent. Ariana Greenblatt, the young child, gave a fantastic performance, however, the film did not do credit to her talent. Rodriguez is excellent in Annihilation and much great in Kajillionaire, but fans hoping to see her in a leading role will be frustrated by Awake's lack of character development.
The editing of the film is fine. I'm glad the film was only 90 minutes long, if it was even a little longer, the watch could have been much difficult.
In a nutshell, despite the lack of substance in the tale, they kept us glued to our seats with exhilarating moments and realistic direction. You can go for it if you have nothing else interesting on your list this weekend.
Image source: Netflix