Binge Or Cringe: Does The Trip 2 Live Up To Expectations?
The Season 2 of The Trip is here (on Bindaas) and the ladies -- Swetha Tripathi, Sapna Pabbi, Mallika Dua and Amyra Dastur – are out to entertain you, yet again. Here's what we think of it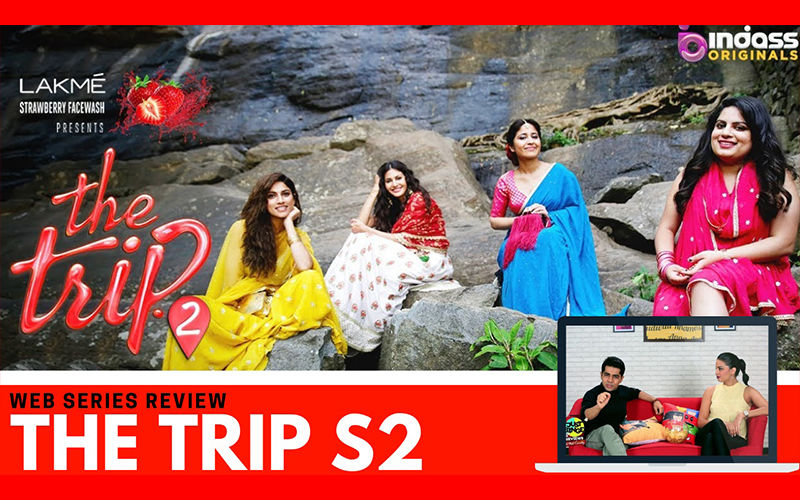 In 2016, Anjali (Swetha Tripathi), Sanjana (Sapna Pabbi), Nazia (Mallika Dua) and Shonali (Lisa Haydon) head out on a bachelorette trip to Thailand after Anjali announces that she is getting married. 2 years later, the team is out with Season 2, albeit this time, there is no Lisa and Amyra Dastur has been introduced in the plot. She essays the role of Nazia's cousin.

To talk of performances, Mallika is effective being the clown of the group. She has the best lines and moments. Sapna Pabbi and Shweta Tripathi's characters are just coasting along in this runaway marriage mess. Guys, like the first season, are just eye candies.
Trip Season 2 is a very clichéd chick flick which resorts to the easy crutches of road trip, self discovery, and staple cold feet on the day of marriage, but covers it up with beautiful cinematography and locations of Tamil Nadu and Coonoor. Unfortunately, these girls are less of the independent women of today, and more of girls who refuse to grow up! The writing is ordinary, but the cinematography lights up each frame. If you absolutely have to watch Trip 2, watch it for the styling, locations and the stunning visuals.

Our verdict: Blahworthy!


Image Source:- SpotboyE Team