Binge Or Cringe: Is ALTBalaji's Coldd Lassi Aur Chicken Masala Tasty Enough To Satiate Your Hunger?
We reviewed ALTBalaji's Coldd Lassi Aur Chicken Masala that stars Divyanka Tripathi and Rajeev Khandelwal in lead roles. Read to find it if it's binge-worthy or blahworthy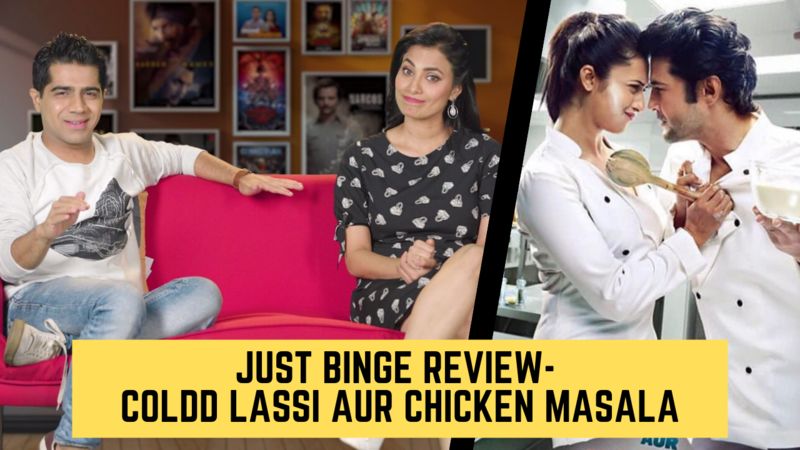 ALTBalaji's new offering Coldd Lassi Aur Chicken Masala revolves around a separated couple, Nitya and Vikram who reunite after 8 long years. Nitya who's a chef herself runs a fine-dining restaurant called Indie Spices. Owing to financial difficulties, their restaurant is taken over by Michelin Star Chef Vikram who also happens to be her ex-husband. Now, the question is will the two leave their past differences behind? What will be the future of the restaurant? Will they cook and make up?
To know about this, you will have to taste the platter, i.e. watch the show.

Now coming to the star-cast, Ekta Kapoor's favourite Divyanka Tripathi seems to be a little over-the-top in her portrayal of Nitya. A Iittle subtlety would have helped.
On the other side, Rajeev Khandelwal does a decent job, but his chemistry with Divyanka comes across as forced and not natural. Also, his English accent doesn't come across as convincing enough.
The show also comprises of some other actors like Mrinal Dutt who essays the role of Kaizad and Madhusneha Upadhyay who plays Tanvi; well, both the actors are fun to watch.
Coldd Lassi Aur Chicken Masala is directed by Pradeep Sarkar and hence, we had huge expectations from the show. Apart from production design and cinematography, it seems like none of the other departments have stepped up their game. A below average script coupled with a below average performance doesn't make you want to taste this dish.
So, our verdict for Alt Balaji's Coldd Lassi Aur Chicken Masala is Blahworthy!


Image Source:- Spotboye Team