Binge Or Cringe: Is Arbaaz Khan And Riya Sen's 'POISON'ous Dish Consumable?
Arbaaz Khan and Riya Sen starrer Poison, a revenge thriller is airing on Zee5. Let's find out the verdict for this web series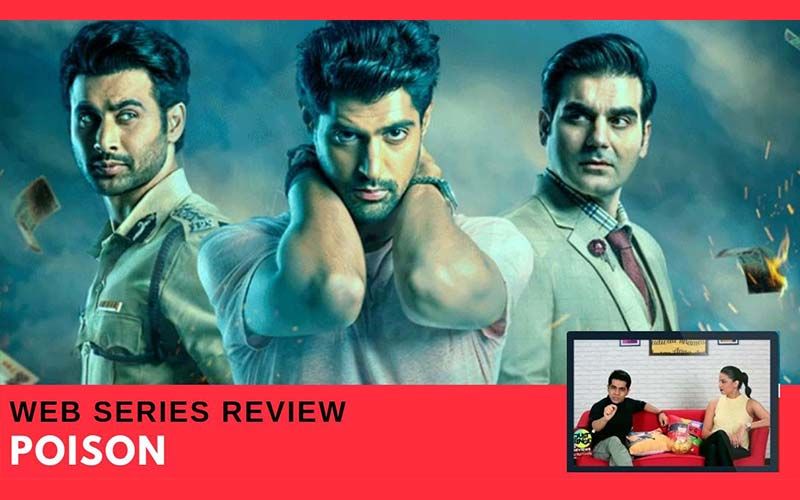 What happens when you take a cult Hollywood film's story, add overdose of sex and violence and give it a little twist? You get Zee5's latest offering Poison which is touted to be inspired from the iconic film, Cape Fear, but is it worth watching? Let's find out...
Poison is a revenge thriller which is spread over 11-episodes juggling between multiple plots and a long run time. The focus is on a man who is falsely charged with rape and murder of a minor girl.
The story is based in Goa, which is shown as a hotbed of various criminal activities. The protagonist Ranveer is falsely sentenced to 7-years in prison for raping and murdering a minor girl. Soon after he is released, he sets out to take revenge from the people who got him arrested on false charges. During his journey, he has to deal with a lot of people like the local don Dominic who is backed by the drug lord Antonio Verghese. There are various sub-plots and it gets difficult to keep a track on the main story. Several characters randomly appear and disappear. Unfortunately, all the sub-plots and over dose of characters add nothing to the story, but it adds to more confusion. The series has a generous amount of explicit and wholly needless love-making scenes and not to forget- nudity. Also, there are a few violent scenes to complete the series.
Poison has an interesting star cast, Ranveer is played by Tanuj Virwani
and after his last outing in Amazon Prime Video's Inside Edge, we expected fireworks from him because this role looked tailor-made for him. A damp story and bad direction hurts Tanuj's chances of showcasing his talent. It is Arbaaz Khan, who makes somewhat of an impression on his viewers. Despite his character not being central to the plot, Arbaaz steals the limelight in all the scenes.Riya Sen on the other side is just there to add the oomph factor and Sakshi Pradhan's performance is below average too.
Poison is just like the title suggests, poisonous for you to watch even one episode, let alone binge watch. In the era of OTT and others making phenomenal shows, this one shouldn't have been made in the first place.
Our verdict is Blahworthy multiplied by 2
Image Source: SpotboyE team