Binge Or Cringe: Is Netflix's Money Heist Season 3 Intriguing Enough?
Netflix's Money Heist is back with season 3 and we can definitely say, that this is going to be worthwhile. Read our review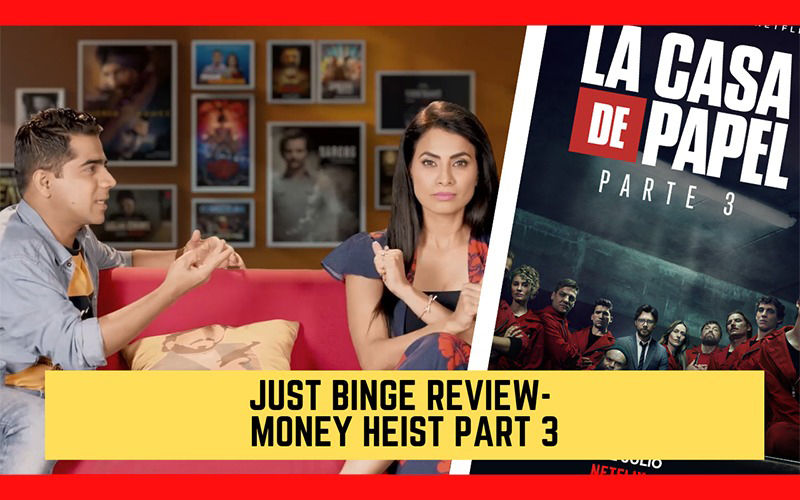 As the third season of Money Heist kickstarts, we see how the team members are busy in their respective lives in different parts of the world. Rio and Tokio are ringing in their honeymoon on a Caribbean island. You can call it the calm before a storm!
Rio's Panama boat is captured by patrolling guys. Now, Tokio goes to the professor and the team gets reassembled in order to plan and rescue Rio and execute their next big heist. Now, their mission turns out to be all the more ambitious and riskier. The plan is to steal gold from the Bank of Spain. So, will they turn out to be lucky this time too? Well for that you'll have to see the show because are not giving away any spoilers here.
Speaking of the casting, the character of El professor has been essayed by Álvaro Morte, the criminal mastermind behind the bank heist and he has played the role with utmost ease. Úrsula Corberó plays Tokio and she impresses us in every scene. There are also many other actors like Rio played by Miguel Herran, Raquel played by Itziar Ituno who give their hearts out to bring realism to their characters.
This season will grip you from the word go. It will keep you on the edge due to its amazing screenplay. Also, this season is quite different from the earlier 2 seasons. The difference is that it is bigger, bolder and better.
The makers could've perhaps avoided so many needless flashbacks.
Our verdict for this Netflix show is Bingeworthy!