Binge or Cringe: Money Heist Season 3 Review
Popular Netflix show, Money Heist, is back for a grand third season. Does it live up to the previous seasons or is it a massive disappointment? Let's find out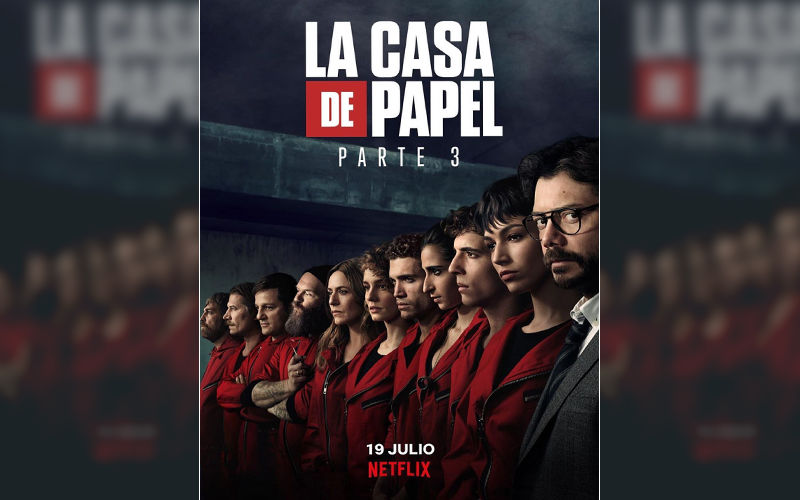 It's been reported that Money Heist Season 3 was the most watched show on Netflix last week. The popular Spanish crime thriller Money Heist (La Casa De Papel) produced by Netflix does make for very compelling viewing. But what makes this season so special?
Money Heist like the name suggests, is about a group of outlaws who trick law enforcement and carry out ambitious heists under the guidance of their leader, a man who calls himself Professor. It is edge-of-the-seat thrills as the group takes on the Royal Mint of Spain in the previous two seasons. There is no limit they will not cross and there is no undermining the sheer genius of their actions.

Season three picks off where season two left off. The team is now scattered in various corners of the world, leading somewhat blissful and uneventful lives. But the peace is short-lived as one of the members realizes that the authorities are hunting him down. Soon, the team reassembles and plans their next heist. This time, it seems even more ambitious, somehow riskier. The plan is to steal gold from the Bank of Spain.
With the stakes even higher, the team go on to achieve the impossible. Will they get as lucky as they did the previous times? Or will their actions finally catch up to them and lead to their downfall? Each moment is unpredictable and nail-biting. The performances are spectacular and the writing is almost flawless. You need to see it to believe it.
Some shows taper after a brilliant first couple of seasons and it is safe to say that Money Heist is not one of those shows. Hitting every chord perfectly and keeping us on the edge, we're invested in the show from the very beginning. Sure, Money Heist is different from the 1st two seasons. The difference is that it is bigger, bolder and better.
Shows like Money Heist are hard to come by. Don't miss it.
Our verdict: 100% binge-worthy


Image Source:- www.youtube/netflixlatinoamerica