Binge Or Cringe: Will Netflix's Typewriter Give You Enough Jump Scares?
Netflix's Typewriter is a horror series, which is directed by Sujoy Ghosh, a veteran when it comes to thriller and suspense dramas. Let's find out the verdict for this web show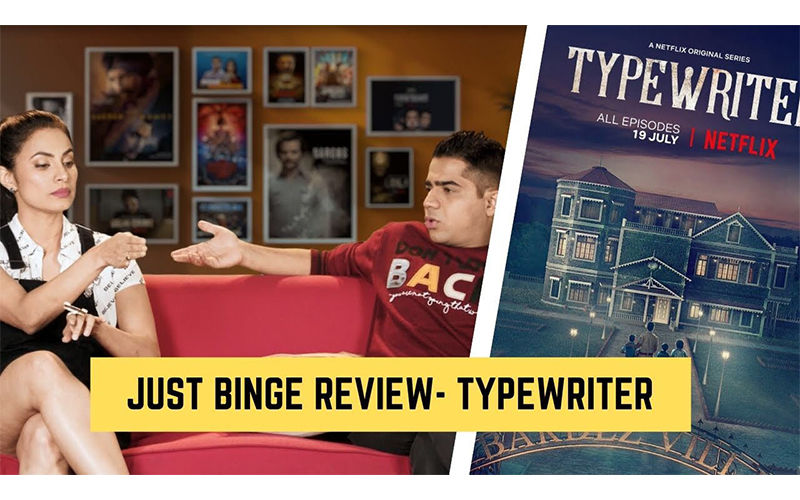 Netflix's Typewriter is a horror series, which is directed by Sujoy Ghosh, a veteran when it comes to thriller and suspense dramas. The show starts with the spooky shot of Bardez villa. The owner of that villa, Madhav Mathews dies under unnatural circumstance. He is a renowned author who writes horror stories. Some years after his death, his granddaughter Jenny decides to move into Bardez Villa with her family.
On the other hand, we are introduced to 3 innocent looking, but notorious children and their pet dog Buddy, who group up and form the ghost club. They are desperate to enter Bardez Villa in order to find ghosts. They also read the same book 'Ghost of Sultanpore'. Now what happens to Jenny after she moves into that haunted villa? What's the mystery behind the Typewriter kyun hai...?
To learn all about it, you will have to watch the series #NoSpoilers. There are other characters too who help to thicken the plot like the Police inspector Ravi Anand, bar owner James Almeida, the mysterious Amit Roy, and Fakeer, this show's central character. Now there are many sub plots but that will be spoilers and you know that we avoid giving them away.

Typewriter consists of an ensemble cast and everyone has played their characters brilliantly. Palomi Ghosh as Jenny does a good job and somehow gives us the scares with her bhoot-wala avatar. Sameer Kocchar as Peter lacks soul, we don't understand how he is so careless about the deaths and situations taking place in the house. Purab Kohli as Inspector Ravi Anand tries to pull off a Hopper from Stranger Things, but he just hops here and there with the same police costume. Acting wise, a let-down. The only saving grace are the kids especially Aarna Sharma who plays Sameera Anand. She has done a good job and is very convincing.
The first vibe that you get after watching the series is that this is Indian's version of Stranger things meets House on the haunted hill, but somewhere the plot loses its charm. So if you're expecting that this show will give you a lot of jump scares and will send chills down your spine..then you're going to be disappointed ... I mean there are moments which might spook you out, but not many. If writers paid more attention to the story then this would have been a much better show but none the less, it happens to be an entertaining one. There are only 5 episodes which you can watch in a single stretch and you will not be bored.
Our verdict for Netflix's Typewriter is Bingeworthy!