Bulbbul Movie Review: Anushka Sharma's Netflix Film Is A Crisp, Engaging Supernatural Delight Backed With Brilliant Performances
Netflix's Bulbbul, directed by Anvita Dutt and produced by Anushka Sharma, released yesterday, and it did not disappoint! Read Manish Batavia's review of the film below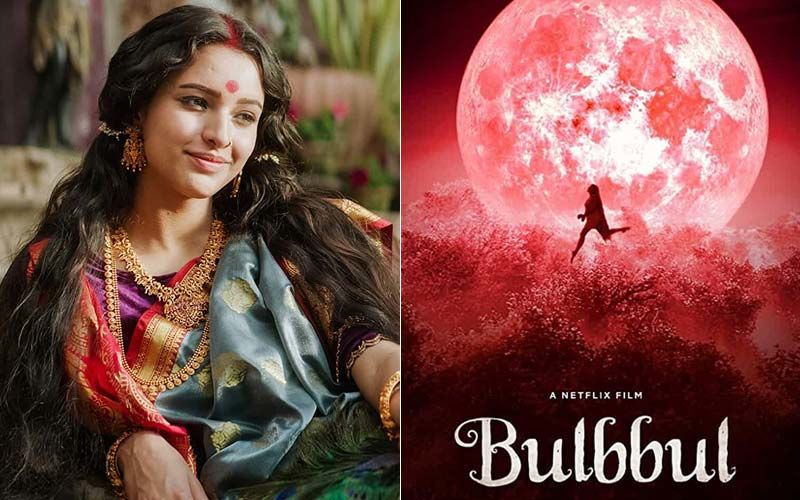 Netflix's Bulbbul was one of the most anticipated releases. The film, directed by Anvita Dutt, and produced by Anushka Sharma, did not disappoint. The film stars Tripti Dimri, Avinash Tiwary, Rahul Bose, Parambrata Chattopadhyay, Paoli Dam, among others. Intrigue, mystery, a huge haveli that hides many secrets, and the ancient trope of 'ulte pairon wali chudail' – this amazing supernatural thriller film has it all! The story takes place in 1881, where a girl is married into a wealthy family to Indranil (Rahul Bose) who's much elder to her.
Bulbbul has absolutely no idea what the future holds for her after getting married. The story revolves around how this girl as she grows up in this huge haveli, and how a 'chudail' becomes part of the story. What happens next, you will have to watch and find out. As for debutante director Anvita Dutt, who had been an accomplished lyricist and writer has added another feather to her cap. Bulbbul, a story that she wrote 10 years ago has gone on to give her an impressive directorial debut! This first-time director has managed to hit just the right notes without over or under-cooking the script. She allows her enchanting visuals to breathe, and gets her actors to deliver measured yet breathtaking performances in complex roles.
Now talking about the cast, two films old Tripti Dimri manages to very seamlessly carry off two very distinct shades as Bulbbul- one, her innocent self, while another, a complete contrast to it. Tripti's acting skills are quite exemplary, and she delivered her role perfectly, even opposite Rahul Bose who is quite experienced himself. Then there's Avinash Tiwary, who delivered his second Netflix film of the year after Ghost stories. Avinash plays the role of Satya, and his acting in Bulbbul proves that he is one young actor to watch out for!
Anvita Dutt's canvas will lure you into a world with a captivating colour palette of red and pink and other hues and the ease in her writing blends so beautifully to create a magical experience - ably supported by A- grade Production Design as well as a splendid background score by everybody's favourite Amit Trivedi!

A first time director Anvita Dutt whips up a crisp, engaging supernatural delight! An impressive film in this genre after ages! Netflix's BULBBUL is totally bingeworthy! We give the film 3.5 out 5 STARS!
Image Source: IMDb