Collar Bomb Review: This Jimmy Shergill-Asha Negi Starrer 'Bomb' Will Blow Your Mind, Quite Literally!
Here is our review for Disney Hotstar's Collar Bomb starring Jimmy Shergill in lead role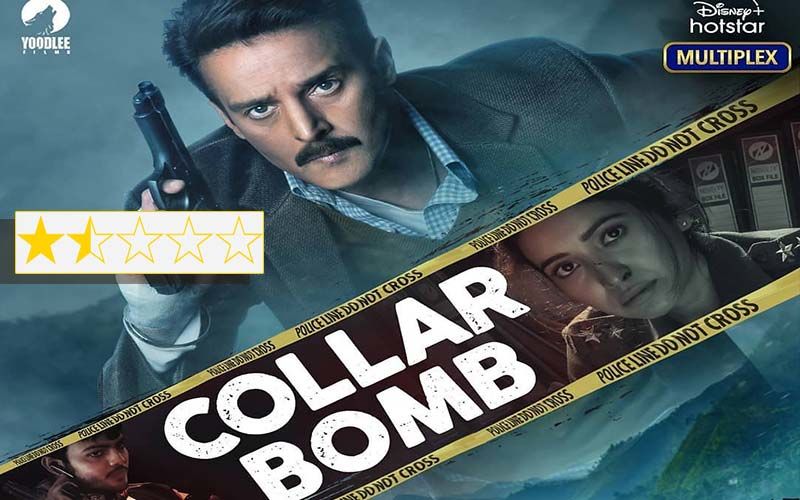 Jimmy Shergill and Asha Negi starrer Collar Bomb is a diffused bomb making unnecessary noise from the word go! This one holds you by the collar and chokes you to boredom. I expected a lot after watching the trailer but was served with a confused and half-baked script.
The plot of the show itself is quite shaky. Manoj Hessi (played by Shergill), a super cop of Sanawar (town in Himachal) is being felicitated at the town's renowned school, for solving a murder case of a student of the same school.
While the event is on, a suicide bomber, with a collar bomb, gate crashes and hold everyone hostage. The bomber asks Hessi to complete a few tasks, which involves killing people, in order to diffuse the bomb and save the childrens' lives.
Asha Negi plays Hessi's junior and her character is all over the place, wonder why! The storyline unfolds some dirty past related to Hessi and from thereon the show becomes quite predictable and boring. There are no peaks in the show to keep you engaged. It's all a plateau and so is its direction by Dnyanesh Zoting, which has many loose ends.
Jimmy as the supercop is quite average because we have seen him perform much better in other roles. Asha Negi gets the Himachali accent to the T but unfortunately there isn't much for the actress to contribute.
Overall, Collar bomb is a thriller with no thrill and excitement. It's a bland dish and that's why I'd say it's blahworthy and rate it 1.5 stars.
Image Source: Instagram/ottexpress, youtube/disneyplushotstarvip