Darbaan Movie Review: Sharib Hashmi In This Unmissable Film Is Heartwarming In A Way Rarely Seen
90 minutes of unadulterated emotions is what Darbaan is all about. Starring Sharib Hashmi and Sharad Kelkar the film gets 4 stars!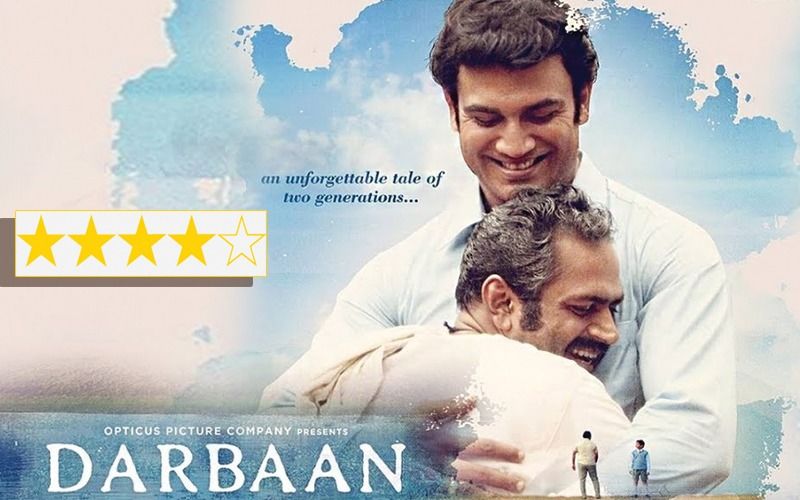 There is something about Rabindranath Tagore's stories that lends itself to great cinema. Darbaan is not a great film. But it's a very good piece of cinema. Artistically imagined and gently executed, it has the very accomplished Sharib Hashmi (Filmistaan fame actor) playing a simple caregiver in a feudal family (the story is translocated from the end of zamindari to the takeover of the coal mines in Dhanbad, now in Jharkhand, in the early 1970s) whose life is a litany of subservience.
Hashmi immerses himself in the role with a furious passion that reminded me of Ashok Kumar in Hrishikesh Mukherjee's Aashirwaad. Sharib Hashmi is a great actor destined to secrete his greatness in small meaningful films while actors with not even a grain of his talent are strutting around like stars in Bollywood.
Without moving away from the plot's main thrust, director Bipin Nadkarni draws a complex yet a crystal-clear and artfully heartfelt picture of the complex relationship between an aristocratic family and its most favourite caregiver (also called 'servant', 'domestic help' and in this otherwise-sensitive film Ghulam).
It's an epic story compressed into 90 minutes of unadulterated emotions. Taking the original Tagore story (Khokababur Pratyabartan) out of its natural habitat could have proven disastrous. Not here. Not in this thoughtful remake. The adaptation is illuminated by flashes of brilliance, for example, the original story involves the tragic death of Zamindar's beloved son. Here it is the Zamindar's grandson.
Sharib Hashmi projects the goodhearted Raicharan's grief and guilt with such fluid lucidity that I found myself completely invested in the character and in the film's dramatic emotions that are done up with finesse. Though at times the direction gets a little clunky and some of the actors seem amateurish when pitched against the great central performance, the sheer emotional heft of the story takes the characters and the film across the turbulent river of life's bizarre vicissitudes.
Besides Sharib Hashmi, the film has a very tender and endearing cameo performance by the unfailingly credible Rasika Duggal as his wife. But the film is owned by Hashmi who performs comparable with, if not better than the great Uttam Kumar in the original 1960 Bengali film, Khokababur Pratyabartan, based on the same story.
Sharad Kelkar has a brief role that echoes Vinod Mehra's character in Shakti Samanta's Amar Prem, my most favourite Hindi film of all time. This is the highest compliment I can think of for Darbaan. Don't miss it. And don't forget to keep your handkerchief closeby.
Directed by Bipin Nadkarni Darbaan gets 4 stars.
Image source: instagram/sharadkelkar,youtube/zeemusiccompany,youtube,youtube/ZEE5,