Drishyam 2 Review: Mohanlal Starrer Groans For Relevance
The Drishyam sequel spends more than an hour of its 3.5 hours playing-time telling us nothing about Georgekutty and his family that we don't already know.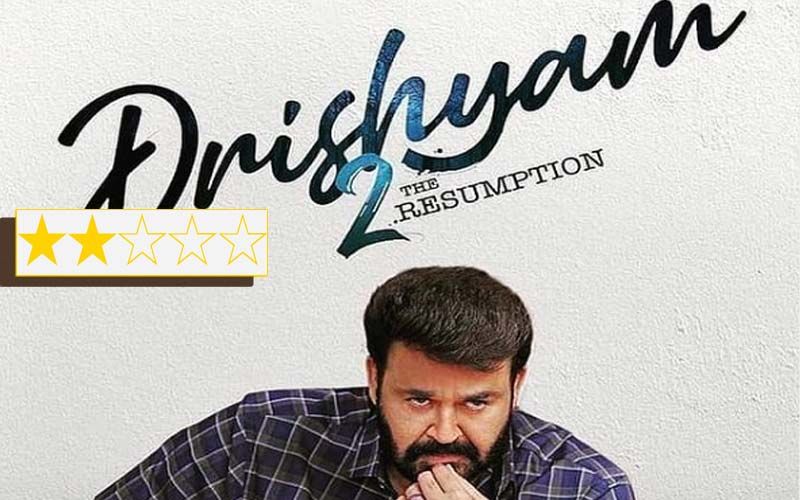 Suddenly an eyewitness Jose (Ajith Koothattukulam) claiming to know what Georgekutty did with the corpse of his elder daughter's sex predator (Drishyam, the original) that fateful night six years ago, shows up like an unworthy messiah. Where was he all this time? In jail! Ah, I see. And I hear. The sequel's awakening sense of foreboding comes a bit too late after our attention has been dragged too deep into an agreeable state.
What works in favour of this poor sequel are the actors. Mohanlal of course is the master of understatement. For him, less has always been more. Unfortunately the same cannot be said of the film where the paucity of renewed vigour dampens the sequel's spirit. By the time a resolution is reached, writer-director Jeethu Joseph exhausts his narrative with repetition: the same chai-dhaba with the town folks gossiping about Georgekutty (did he or didn't he?) and his newly-found ill-concealed affluence, the same climax where the mother of the murdered boy (Asha Sarath, making a belated entry) slaps up Georgekutty's family trying to force a confession out of them while the officer on duty (Murali Gopi, excellent) looks on stoically.
But Georgekutty is made of sterner stuff, He has trained his family well to kept its peace about the family secret. If only the sequel to the much-acclaimed film showed as much discipline and self-restraint as its protagonist!
Directed by Jeethu Joseph, Drishyam 2 gets 2 stars.


Image source: Instagram/mohanlal/#drishyam2/Youtube/AmazonprimevideoIndia