Flora And Ulysses Review: The Matilda Lawler And Alyson Hannigan Starrer Is A Sparkling Family Film
Here's the review of Flora And Ulysses, directed by Lena Khan. The movie stars Matilda Lawler, Alyson Hannigan, Ben Schwartz, Anna Deavere Smith, Danny Pudi, and Benjamin Evan Ainsworth.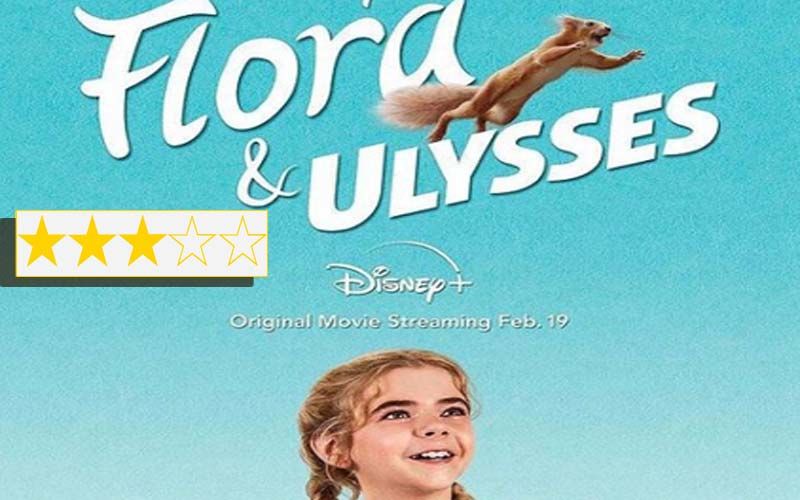 When was the last time I had so much fun watching a film predominantly for kids? But then again, just because the film's protagonist is 10-year old it doesn't follow that Flora And Ulysses is a film for kids. Yes, it is ABOUT A kid. And what smart little thing she is! As played by Matilda Lawler, Flora is funny feisty smart sassy and mature way beyond her years. This fast-paced adventure story told in a language that never speaks down on its target audience, is so fun-filled buoyant and bouncy it feels like a joyride masquerading as cinema.
To begin with, the writing doesn't take younger audiences for granted. The narration is constantly alert and smart. From the moment when Flora finds her super-hero ally, the narrative opens up its arms to invite us into Flora's adventures which are crazy but never unbelievable. Yes, even the squirrel with super-heroes is believable when you place it in a prankish playful and ebullient perspective.
In her breathless adventures with her squirrel-friend, Flora is joined by a temporarily blinded solemn and devoted boy William(Benjamin Evan Ainsworth). Both the kids in the lead are excellent. They know they are in this for the fun and adventure. But they also know that at the end of the day there has to be more to this joyride than meets the eye.
The handsomely mounted prettily packaged saga of inclusive tolerance and bonding makes space for pace grace and a whole lot of reflection on what makes life worth living.
There is an interesting sideshow involving Flora's writer-parents. While the father (Ben Schwatz) is a failed comic book writer, Flora's mother is a romantic novelist whose latest creation is stuck due to writer's block. Such a catastrophe never hits this film. It's a smooth sailing effervescent yarn that will never make you yawn and leave you with a big smile.
Image source: Instagram/#floraandulysses/Youtube/WaltDisneyStudios