Gutar Gu REVIEW: Ashlesha Thakur and Vishesh Bansal Starrer Mini Series Is Comforting And Familiar
The Bhopal ambience is tapped into with a genuine affection, everyone involved with Gutar Gu seems to have enjoyed the experience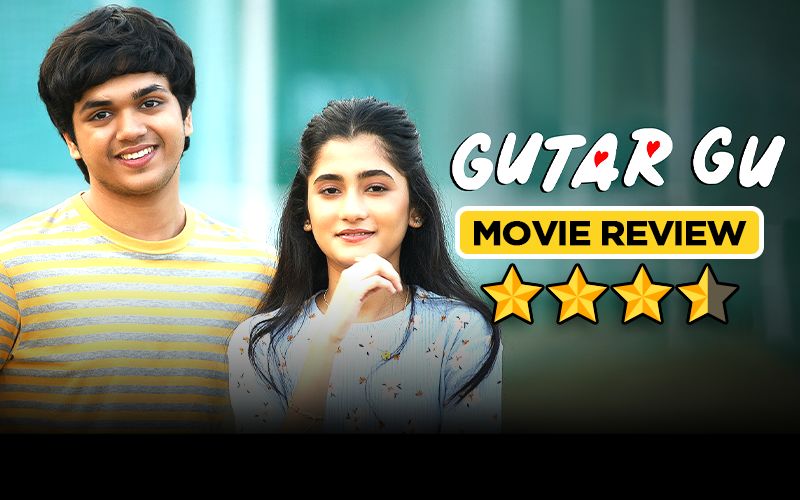 The most familiar songs of life are the most comforting. Diving daintily into the comfort of the familiar Gutar Gu emerges with a show that is warmly welcoming, although once we are in, we cannot help wondering where the Bhopal based savvy-girl-innocent-boy love story is leading up to.
From where we stand the miniseries seems to have a core centrality missing. It is pointless but nonetheless a bit of a smile-inducer in how seriously it takes its two in-love characters. I couldn't figure who was more in love: Ritu (Ashlesha Thakur) and Anuj (Vishesh Bansal) or the serial writers who seem to love the Ritu-Anuj love more than the couple love each other.
There is a hazy glaze of sunshine in the narrative. The writers Garima Kunzru, Gunjan Saxena and Saqib Pandor and the director Saqib Pandor infuse a kind of muted leisurely familiarity into the plot. It all feels déjà vu but not in a tiresome way. And it is always welcome to see fresh faces playing virginal lovebirds.
There is a feeling of tender anxiety and inexperienced bliss in Ashlesha Thakur and Vishesh Bansal's screen presence. He is eager and insecure about the first kiss. She is confident and grounded, knowing it will come when it has to. It is apparent to the audience that they are in this for the exploratory experience rather than to impress us with their acting skills.
Interestingly the supporting cast is also new to pan-India audiences. The series uses their presence to give us an experience which is as comforting and familiar as a visit to one of those quaint old school funfares where you could enjoy fun rides, gol gappas and barf ka golas in your desi Disneyland. And yes, you could buy some bangles for the one you love without making a dent in your pocket.
The Bhopal ambience is tapped into with a genuine affection. Everyone involved with Gutar Gu seems to have enjoyed the experience. So who are we to play the spoilsport? The script could have shown more flashes of depth rather than swimming in the shallow waters even when there is an opportunity to dive into the deep end. But the splash on the surface is likeable and comforting and often reminiscent of the popular series Gullag, though this one is more a boy-girl love story than a family romance.
Image Source: SpotboyE