Indoori Ishq Review: Ritvik Sahore's Dragging Love Story Doesn't Do Justice To His Acting Calibre
Here is our review of Ritvik Sahore starrer Indoori Ishq which is streaming from today, 10th June on MX Player.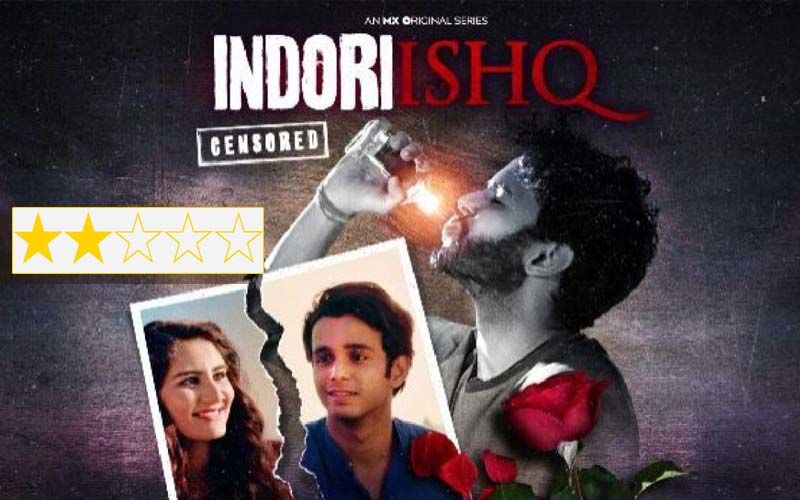 Indoori Ishq is a love story of two teenagers set in Indore. The plot centers around Kunal (Ritvik Sahore) and Tara (Vedika Bhandari), two teenage love birds, and how their relationship develops through time. However, like with most love stories, there are a few bumps in the road. Kunal's illusions about a perfect life with his loved one are dashed when he realizes his one true love Tara is cheating on him.
Kunal and Tara are friends, but Kunal has very strong feelings for Tara, although he never expresses them. One day he gathers the courage and proposes to her which she happily agrees. We often look for a happy ending especially when it's about teenage love, but it's not how this story ends. Kunal shifts to Mumbai after his graduation to becomes a navy officer. Initially, they take up their long-distance relationship very sportingly, until one day he finds out that his girlfriend has been cheating on him.
The show tries to keep you hooked in parts with a story of a guy who has everything in life sorted and working as per his plans. He has a guaranteed spot at a Naval Academy, his parents are ecstatic about him, and he is dating the woman of his dreams. However, his life turns upside down when he is betrayed. But this betrayal takes an ugly turn for him, making his life a mess. Trying to save Kunal from self-destruction his friends Hari (Dheer Hira) and Mahesh (Aashay Kulkarni) try their level best but they fail. What happens at the end of the story, for that you will need to watch the series.
Director Samit Kakkad manages to showcase the impressive turnaround of his lead guy's life, making the character loveable. However, the biggest turn-off of the series is the countless amount of abuses used throughout the show. The makers could have easily done away with that especially in a sweet series like this. The love story between Kunal and Tara and the climax isn't convincing as well. The cinematography of Prashant Rane is effective as it portrays the locations of both Indore and Mumbai. The editing of Ashish Mhatre and Apurva Motiwale Sahai is smooth in bits and pieces. With the story that Indoori Ishq presents, this could have been a show of merely 4-5 episodes but the makers dragged it till 9 episodes which makes it exhausting to stay hooked till the end.
Kunal Marathe's screenplay of adolescent romance is sweet and endearing but the repetitive scenes of Kunal's heartbreak keep dragging and at some point start boring you. Trust me if I didn't have to write this review, I would have skipped certain episodes and would have come to an end instantly.
https://www.instagram.com/p/CP0ZGAOnU6l/
Talking about the performances, Ritvik Sahore as Kunal is enthralling. His conversion from a sweet little boy to maturing with smoking and drinking is something that he must have worked hard for. He makes us believe in everything he does as this character in the show. On the other hand, Vedika Bhandari as Tara could have done better.
All in all, Indori Love is a one-time watch if you are in the mood of watching the love, heartbreak, destructive story, or even if you decide to skip you won't miss out on anything.
Image Source: Instagram/mxplayer, youtube/mxplayer