Kaanekkaane Review: Another Malayalam Masterpiece
Kaanekkaane is beautifully crafted story of retribution and reconciliation with some thoughtful performers who know what they are doing.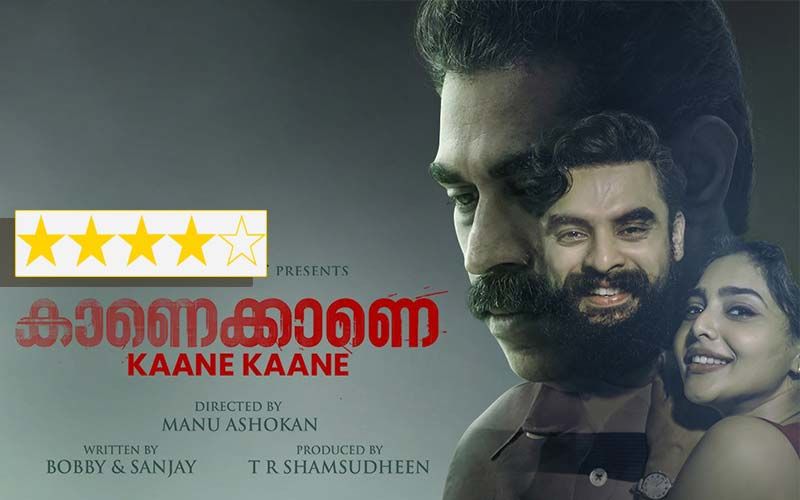 To call this film a terrific thriller would be an understatement. It is a master class in the teacher and the taut, bound to be shown to generations of film students as to how thriller can be made without losing its grip as it slides into tearful emotions.
In many places in the sinewy storytelling (written by that wonder-duo Bobby & Sanjay) I found myself close to tears. Elsewhere I was so involved I forgot my sorrow. The credit for sweeping us along into a cyclone of emotions must go to the lead actor the veteran Suraj Venjaramoodu who plays a grieving father of a daughter he loses in a hit-and-run accident. This, we come to know gradually.
One of the joys of watching Kaanekkaane is to not be spoon-fed information. The audience is treated with respect and allowed to figure out the interrelationships and the dramatic tensions without running commentaries. Then there is Suraj Venjaramoodu, an actor so skilled in communicating the subtlest of shifts in the dramatic tension that his face becomes the map of the plot's heart.
Suraj's performance as Paul Mathai the father who won't let go, is in the same league as Anupam Kher in Saaraansh, only more subtle nuanced layered and …angry. Yes, this father won't rest easy until he gets justice for his daughter.
The main conflict of this powerful drama is between Paul and his son-in-law Alan (Tomino Tomas shining in a complex morally ambiguous role) who is now married to another woman who is expecting a child.
If all this sounds like unnecessary dramatic baggage in the plot, let me hasten to add, nothing, not one shot in this masterful portrayal of guilt revenge and acceptance is superfluous. The narrative is sparse and lean. The drama unfolds with minimum ostentation. The flashbacks showing how beautifully Paul bonded with his (now deceased) daughter and his son-in-law are heartbreaking in their glimpsed joy.
We want to see more of Paul's past happiness. But the narrative is cruelly temperate. There is no time here for self-indulgence. By the time Paul gets the chance to finally bury his daughter's death, the characters have exhausted their appetite for nemesis. The closure comes in such a heartrending blow. Given in lesser hands it would appear to be a filmy tradeoffs. In Kaanekkaane, a work so steeped in splendour it doesn't need to broadcast its brilliance, the theme of forgiveness run neck-to-neck with the issue of guilt.
How far would you go to grieve and get justice for your loved one? No matter where you go, there is always the conscience to challenge your volume of vendetta. Kaanekkaane is beautifully crafted story of retribution and reconciliation with some thoughtful performers who know what they are doing.
Bollywood needs to learn a lesson or two in subtlety from Malayali cinema.
Image Source: IMDb, YouTube/SonyLIV