Khwabon Ke Parindey Review: Asha Negi, Mrinal Dutt Starrer Is Sweet But Rides Stronger On Locations Than The Storyline
Here is our review for Voot's latest web series, Khwabon Ke Parindey, starring Asha Negi, Mrinal Dutt, Manasi Moghe and Tushar Sharma and directed by Tapasvi Mehta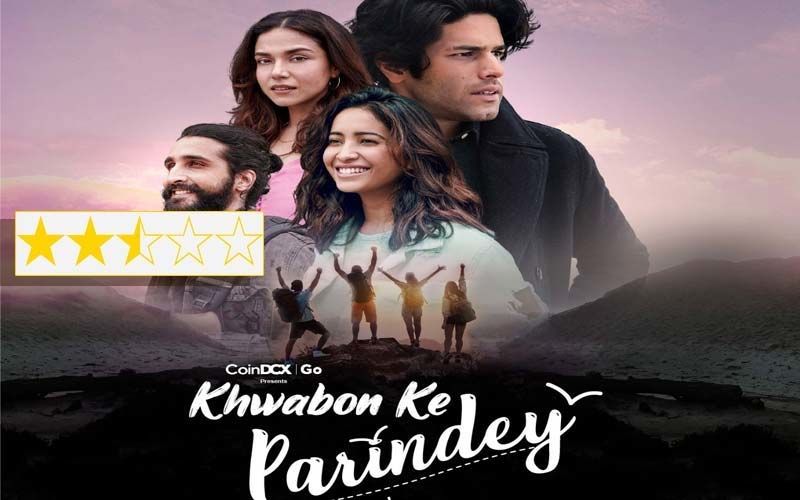 3 friends on a road trip in Australia before they take their own paths in life- sounds cool and fun, right? Indeed it was when I watched Voot's latest web show, Khwabon Ke Parindey, starring Asha Negi, Mrinal Dutt, Manasi Moghe and Tushar Sharma. But it was just fun, no meat or emotions!
The story is about Bindiya (Asha), a chilled out bindass badass, who is planned to return to aamchi Mumbai's Malad, all the way from Melbourne to her family. What was she doing in Melbourne? My best guess is studying as a few basics aren't clear in the show. For instance, it is shown that there is some tension between Bindiya and her family regarding financial matters, but it never adds up to anything and is left half-baked.
Coming to the plot, Bindiya wants to go on a road trip with her two besties- Megha (Manasi) and Dixit (Mrinal) from Melbourne to Perth. While Megha is the miss prim and proper ready to get married girl, Dixit is the big shot, simple, non-adventurous, ready to take over his father's company kinda guy.
On their way, they meet Akash (Tushar)- the hitch hiker, who is on a travel quest and loves collecting coins in remembrance of his late father. And from there starts their road trip, where they overcome their personal issues and problems and get ready to take life head on.
The web series rides on the picturesque locations of Australia. The look and feel of the show is classy and at a time when you are so homebound, these travel shows just gives you a nice feel. I will not boast much about the storyline, as it could have been far better and gripping. I wish Tapasvi explored more of human emotions and weaved it in the storyline more impactfully.
Overall, Khwabon Ke Parindey is a sweet show about friendship, travel, fights and fun times between buddies. It doesn't dwell much into the details but keeps it easy breezy with cool locations and candid dialogues. Watch it to soak in the Australian landscapes. I will say it is bingeworthy and rate it 2.5 stars.
Image source: Social ketchup