Launchpad Review: This Disney-Hotstar's Anthology Is Worth A Watch
Here is our review for Disney Hotstar's Launchpad, anthology of 6 Stories introducing promising new directors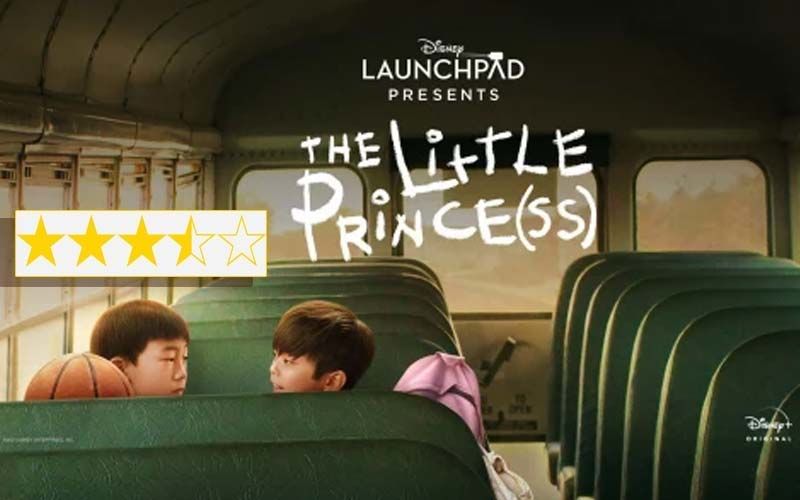 2 out of 6. That's actually the score of brilliant films in this short-film anthology introducing six new directors from the worldover addressing the issue of ethnicity , colour and culture in the context of a cosmopolitan multiplicity.
Straightaway let me say the sextet's last two stories Let's Be Tigers and The Little Prince(ss) are outright winners. In fact they are so outstanding that they should have have been featured as separate films, and not a part of the anthology.
Not that the other films are not interesting. The opener of the anthology is a heartwarming take on Islamic assimilation in the American Dream. Director Aqsa Altaf's American Eid is so populated with angelic people I felt I had arrived in jannat. Two sisters from Pakistan Ameena and Zainab try to come to terms with their new home environment and school in the US. While the elder one wants to "belong" the lovely endearing younger girl clings to her Pakistani heritage. No sign of racism anywhere. God bless America!
Dinner Is Served showing a Chinese student tying to "belong" and excel in a high-end boarding school aims for a little more emotional diversity than American Eid, and succeeds to a point. The hero is a young Chinese student aiming to serve as a maitre d' in his school's classy restaurant,until he discovers that his seemingly liberal benefactors are deep-rooted in their prejudices. The climax where the protagonist bursts into a Chinese song in a room full of American elite reminded me of Hai preet jahan ki reet in Manoj Kumar's Purab Aur Pachim. For a short film this one is weighed down by too much emotional baggage. Nonethless director Hao Zheng shows promise. I'd love to see what he does next.
The next two stories left me stone-cold and unimpressed. Ann Marie Pace's Growing Fangs is about a half-vampire half-human teenaged girl with weight issues and braces, coping with her mixed breed. Clumsy special-effects and too much silent giggling in the screenplay about how clever the film is trying to be, left me cold. Fangs, but no fangs.
Ditto Jessica Mendez Siqueiros' The Last of the Chupacabras about a weird and wacky Mexican-American woman who discourses with what looks like an over-sized wooden cockroach, is an embarrassment of ideas served up in dollops of quixotic quirkiness. This story is by far the poorest representation of cultural isolation with a central performance that needed severe reining-in.
For my favourite film in the sharply-cohesive anthology it's a toss-up between the last two stories. Stefanie Abel Horowitz's Let's Be Tigers wins by a slender margin. In a beautifully shot chamber piece, a wise wonderful little boy Noah bonds with his grieving babysitter Avalon while his gay parents are out. It is a superbly written piece underlined by a smothered drama and a barely expressed largely untold grief that hovers over the beautifully shot apartment as the boy and his companion for the evening come together in a rare clasp of kinship.
Another gem is the closing story Moxie Peng's The Little Prince(ss). Like the other stories this one too is about belonging and acceptance, as two little Chinese boys in America bond over bus rides and….dolls. Gabriel(Kalo Moss, wonderful ) the little hero of the show loves playing with dolls. Before this sweet tender story ends, little Gabriel teaches his somewhat bewildered and confused friend's bigoted homophobic father a lesson or two in acceptance. The moment when Gabriel's parents tell Rob's father how proud they are of their little son , is the crowning glory of this deeply empathetic sometimes uneven but always engaging anthology.



Image source: Hotstar, Youtube/waltdisneystudious, Instagram/disneyplusla