Mai Hero Boll Raha Hu Review: Welcome The New Gangster In Town, Nawab Aka Parth Samthaan In A Never Seen Before Avatar Of A Crime Lord
Here is our review for Alt Balaji's Crime Drama, titled Mai Hero Boll Raha Hu, starring Parth Samthaan, Arslan Goni, Ankit Gupta, Patralekha Paul, Chandan Roy Sanyal, Arshin Mehta, and Meenu Sahu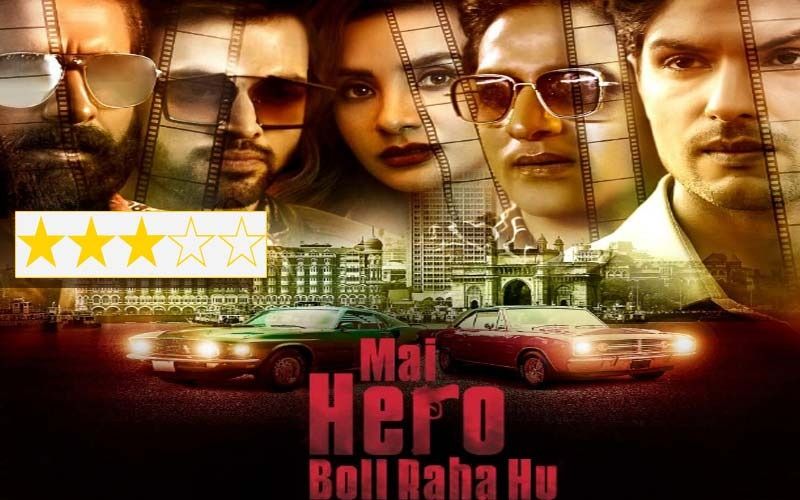 Alt Balaji's Mai Hero Boll Raha Hu, starring Parth Samthaan, Arslan Goni, Ankit Gupta, Patralekha Paul, Chandan Roy Sanyal, Arshin Mehta, and Meenu Sahu will give you Once Upon a Time in Mumbaai vibes. It is a story of crime, action, violence, revenge, and love
Mai Hero Boll Raha Hu is a story of Nawab aka Hero, a simpleton from Bareilly who comes to Bombay to try his luck to achieve the unachievable. The city of dreams proves fortunate for him and his every little step towards illegal activities directs his life as the King of Bombay. Nawab creates havoc in the lives of his rivals and police officials after becoming the most powerful don of the city. Parth Samthaan who is the romantic hero of the television industry has added another feather to his cap by portraying himself as a ferocious gangster. The actor fluttered the hearts of many girls with his performances in Kaisi Yeh Yaariaan and Kasautii Zindagii Kay, but the character of Nawab speaks volumes on his versatility. Parth has treated his fans with a surprise transformation from a chocolate hero to a deadly don.
Patralekha is looking elegant and stunning as Laila, one of the renowned actresses of Bollywood. She is a love interest of Nawab who is madly in love with her and can go to any extent to possess her. The chemistry between Patralekha and Parth is electrifying and they both complement each other. Arslan Goni plays the badass gangster, Lala who guides Nawab till his dreams. Arslan has managed to show his sassy and villainous side excellently. Lala becomes Nawab's greatest enemy when he sets his eye on Laila. Lala vows to snatch Laila from Nawab and the cat-and-mouse game begins. Another person troubled by Nawab is inspector Sachin Kadam played by Ankit Gupta, who is a sincere cop and wants to eliminate every single trace of crime from Mumbai. He is constantly looking for opportunities to nab nawab. Ankit tries to showcase himself as the savage and uncorrupted cop but is overshadowed by Parth and Arslan.
The other minor characters in the series have added the element of quality to the plot. Be it Inspector Rajan, a puppet of Nawab erasing all his crimes and a persistent support system, or Mumtaz a bold and unapologetic bar dancer who is nawab's best friend and does not shy away from speaking the ugly truth with her friend. Chandan Roy Sanyal is back at what he does the best, the boss of all the dons. Mastan Bhai plays with power and is the one responsible for granting Nawab the city of Bombay. Arshin Mehta plays the character of Manasvi who impresses Nawab with her witty nature and marries him.
The series has successfully shown every aspect of a crime drama, be it costumes, dialogues, songs, location, and the 90's aura. It is divided into 11 webisodes with great action-packed sequences, twists, and engaging plot making the audience wanting for more. The combo of the underworld and film industry is aptly illustrated as it was in the 1990s when this period was highly centered around crime and showbiz. One can get the vibes of 90's style, clothes, cars, and the artistic beauty. The cherry on the cake is of course our very own Hero, Parth Samthaan whose versatility has glued the storyline together. Overall, Mai Hero Boll Raha Hu is an amazing series to drive away your lockdown blues and take you to the beautiful period of the vintage era. If you are a crime thriller lover then Main Hero Boll Raha Hu should be on your binge-watch list. And to all the Parth Samthaan fans out there, our Hero has left no stones unturned in giving a blockbuster performance in this crime drama.
Imaeg source: IMDb