My Donkey My Lover & I Review: As French As It Can Get
My Donkey My Lover & I delivers the expected, though in unexpected ways. It is spiked and smooth simultaneously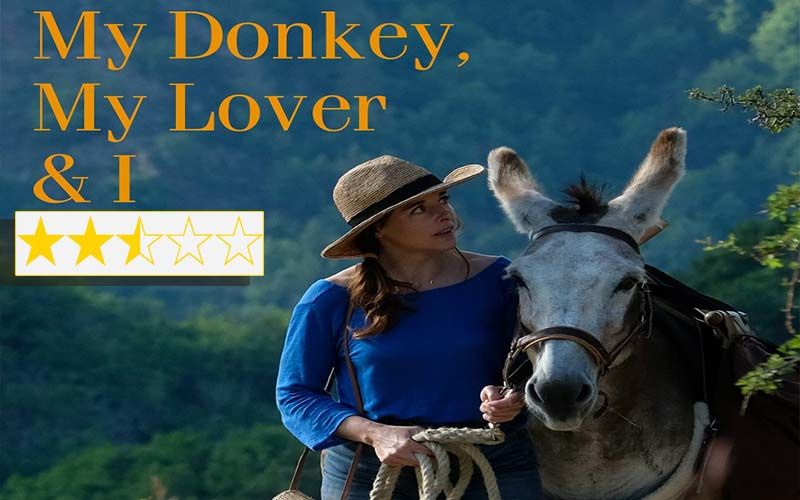 Antoinette Lapouge is the kind of clumsy, tactless heroine whom the French like to put in uncomfortable situations. She is prone to fits of mortifying impulsiveness. And in the oddly entitled My Donkey, My Lover & I—no, they aren't calling the lover a donkey, there is actually a donkey playing one of the main characters—when we first meet Antoinette she is making out with one of her kindergarten student's father in the classroom.
If you think that's as inappropriate as her conduct is going to get, you are wrong. It gets worse and worse. Her lover Vladmir (Benjamin Lavernhe) is a much-married man with a wife and a daughter whom he takes on a vacation at a scenic resort known for its donkey trekking.
In a face-palm action of desperation Antoinette follows her lover to family holiday.What follows could have all been very predictable and horny. Horny, it is. Once at the holiday resort Antoinette makes out with her lover right under his family's nose. She is disgusting in her carnal urgency, pathetic in her futile efforts to win him back and embarrassing in her intrusions into her lover's family vacation.
Miraculously the film allows Antoinette's clouded judgement to remain untouched by extraneous intervention. It is as though she is the master of her own destiny, no matter how twisted. In the hot pursuit of her two-timing lover the plot is often prone to bouts of moving introspection, lighting up Antoinette's trekking time with tons talk time with her stubborn donkey.
My Donkey My Lover & I delivers the expected, though in unexpected ways. It is spiked and smooth simultaneously. While Antointee thinks (pretends?) nobody can see her adulterous moves she is also a very selfaware evolved human being who knows the mess she has gotten herself into.
In the end her friendship with her travelling-companion donkey seems not only pre-destined but also moving.Laure Calamy (already a star in Call Me Your Agent) provides her character with a rare empathy.No matter how goofy her moves Antoinette never appears undignified. She may be in a situation that most educationists wouldn't wish on their worst enemy. But Antionette knows how to make lemonade when life serves her lemons.
Her confrontations with her lover's sensible sharp practical wife(Olivia Cote) make Antionette look misbegotten. But her mistakes are hers to make. She never disowns then. Even in her worst moments Antionette is self aware. Having a donkey for company needn't be an exercise in stupidity. What if the donkey is far more intelligent and sensible than the human it must bear?
Image Sources: YouTube/Curzon/amazonuk