Naxalbari Review: Rajeev Khandelwal, Aamir Ali, Tina Dutta Starrer Tries To Use Naxalism As A Formula
Rajeev Khandelwal, Aamir Ali, Tina Dutta Starrer Naxalbari is not into subtlety and looks forced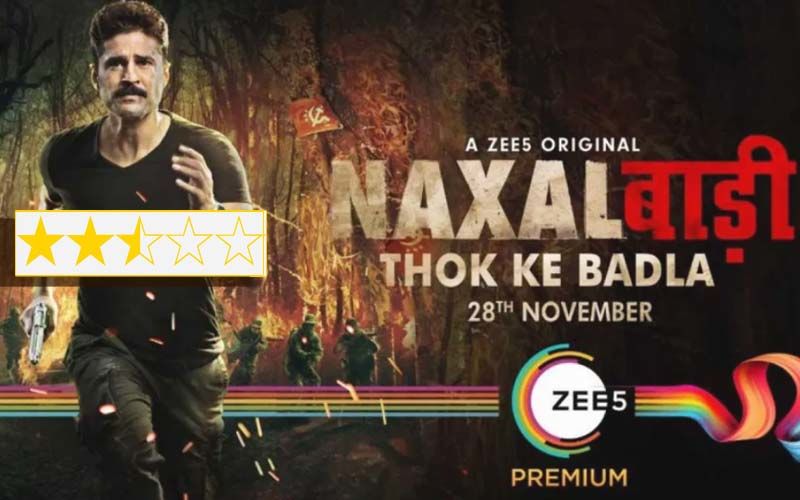 This one had my attention from the word go. And then they lost it. Cops as the heroes, Naxalites as the villains. The dramatic conflict couldn't be more in-your-face. Naxalbari is not much into subtlety. The shootouts are so coarse that they bring back the 'Dishoom' into onscreen action. I had forgotten that sound from Bollywood's kitsch kitchen of the last millennium.
Here they call a spade a spade, and a Naxal a trouble maker. There are Naxalites of both genders owning the forest with their mission of mayhem. They blow of fleets of cars, maim and murder with impunity. But these evil Naxals cross the line when they kidnap the dynamic cop Raghav (Rajeev Khandelwal) who has his Daddy and Girlfriend issues to deal with at home, even as the 'villains' (read: Naxalites) create havoc in his life.
The plot movement and the inter-relationships in the first three episodes reminded me very strongly of Aditya Dhar's war film Uri. Even the opening vehicle ambush seems copied from Uri. By the time I trudged it to episode 4 (admittedly not too excitedly) Khandelwal's cop character was kidnapped by the big bad Naxals, one of whom is super-sadistic. And to prove it he wears a chic scar on his forehead. This character is played by the talented Satyadeep Mishra who is just about the best actor you will find in this violent series.
To keep our interest in alert mode until the end, there are some unexpected twists and towards the end. Suffice it to say that Aamir Ali's character is not what it seems. Ali, suspiciously quiet initially, puts in an interesting performance as a masked capitalist. Tina Dutta (playing Khandelwal's girl) is not who she seems to be. And this series is probably better than it seems. Who knows!
Directed by Partho Mitra Naxalbari gets 2 and a half stars.
Image source: instagram/simplyrajeev,youtube/ZEE5