Never Have I Ever Season 2 Review: Mindy Kaling Takes The Desi-Videsi Teenage Drama A Notch Higher!
Here is our review for the recently released Netflix's teenage drama, Never Have I Ever Season 2. The show stars Maitreyi Ramakrishnan, Poorna Jagannathan and Darren Barnet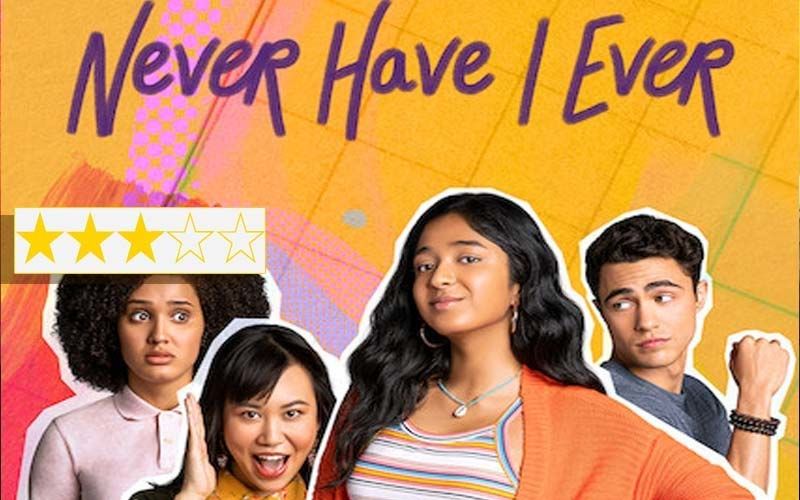 A little revisit to your teenage days, when small things seemed life-altering, harms no one, right? Mindy Kaling's Never Have I Ever season 2 will also take you to the same world. Maitreyi Ramakrishnan as Devi has evolved to be a better friend in this season but not so good a girlfriend, as the show kick-starts with her two-timing stunt!
Season 1 ended with Devi kissing Ben and Paxton on the same day, which set the premise for the next season. Devi decides to date both of them before she flies off to India forever. Too bad for her, the game doesn't go on for long and her secret gets busted in a party. Soon enough, everything starts falling apart as Nalini, Devi's mother, decides that they are staying back in California. Of course she can't face both her lovers now!
Icing on the cake turns out to be the admission of another Indian girl, Aneesa, in her class, who takes away the pride of holding the 'only Indian girl' title from Devi.
Mindy has carefully and intelligently written season 2 and she has tried to incorporate a lot of teenage drama in the 10 episodes, which also includes a special narrative by American model Gigi Hadid for Paxton. I loved Devi's grandmother's character Nirmala played by Ranjita Chakravarty. Nalini, played by Poorna Jagannathan, is a class apart. Special mention of her wardrobe and styling, she totally nails it.

Although there are small and effective inclusions in Mindy's script like what value nose piercing holds in the Indian culture, how Indian men living abroad like to see their would-be-bride when it comes to her professional life, yet there are certain bummers too like having a caricature mother figure draped in a heavy Benarsi saree and truck loads of jewellery, in addition to their much obvious heavy Indian accent.
Mindy has tried to bring in all what a vibrant teenage show can offer like the Winter dance, tattoo mania, sneaking out from home, school camps, Kardashians et all but at times you also feel that you have seen similar banters in Season 1, and those bits look draggy.
Overall, Never Have I Ever Season 2 is surely more entertaining from its previous season. The premise of the show has always been engaging but this time the makers took the writing and the plot a level higher. I would say it's bingeworthy and rate it 3 stars.
Image source: IMDb, Instagram/
mindykaling/darrenbarnet