OK Computer Review: Radhika Apte, Vijay Varma's Sci-Fi Comedy Is Absurd, Confusing, Unrealistically Ambitious And Definitely Not 'OK'!
Here's our review for Disney Hotstar's OK Computer, starring Radhika Apte, Vijay Varma and Jackie Shroff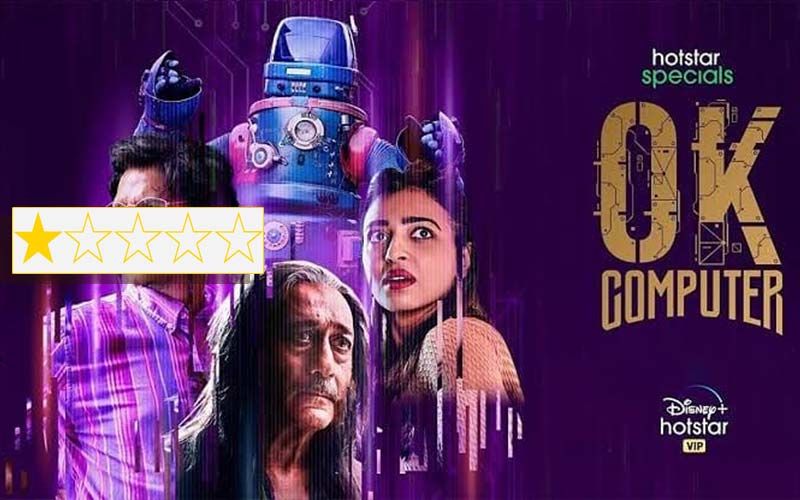 Was 'Ajeeb'- the central character of this web series who is a robot- named after the makers watched their final product? Because this Disney Hotstar show is as Ajeeb as it can get! The Radhika Apte, Vijay Varma and Jackie Shroff starrer OK Computer will leave you feeling not so okay after it's 6 episodes of robotic, sci-fi, codes and futuristic dump.
Set in 2031, the plot of the show is based on the death of a person, who has been hit by a self-driving car. The fight is to prove that are robots friends to the human race or not? Vijay Varma plays an eccentric cop, Saajan Kundu, who hates machines, as his parents went in a shock after losing their jobs due to the artificial intelligence revolution. Laxmi, played by Radhika Apte is the CEO of a robot making company and also helps the Cyber Cell. She is more compassionate towards machines than humans. Obvious enough, Laxmi and Saajan are always on a different page while solving this case.
The crux of the show is just like Pav Bhaji- a confused mix of all. And why the Pav Bhaji reference? Well, attempt watching OK Computer and you will know. It is way too ambitious, wants to be a lot of things but fails at every attempt in doing so. The directors Pooja Shetty and Neil Pagedar have made all the characters so confusing and weird in their behaviour that it gets on to your nerve at some point because you just can't make a connection. Wacky is good but this is another level of absurd, where all the characters are constantly speaking and most of the times you don't know what and why they are talking.
Jackie Shroff plays Pushpak Shakur, leader of an anti-tech, anti-science eco-terrorist group called JJM, Jigyasu Jagrati Manch. A sheer waste of talent. He has a 10 min role in the show and has done justice to what was given to him. I wish they took his character ahead and did something with Pushpak instead of Ajeeb, whose idiotic voice will test your hearing abilities.
Vijay Varma performs to carry this weird sci-fi comedy on a thread as much as he can but when there is no support around, you will tumble. Radhika Apte screams more and talks less in the show and at a few places I could not understand the extra flow of emotions. The supporting cast has many faces and I am still trying to figure their contribution to the show.
Overall, OK Computer left me with a heavy head, a confused end which I did not even bother to understand, a narrative which was getting lost in its own narration, defied logics and a show which frankly, went over my head. I would say OK Computer is Blahworthy and give it 1 star.
Image Source: Instagram/peackermedia/
moviesdownloading
, youtube/disneyplushotstarvip