Qubool Hai 2.0 Review: Karan Singh Grover's Indo-Pak Love Drama Is Engaging, Surbhi Jyoti Infuses Life Into It
Here's our review for ZEE5's latest presentation, Qubool Hai 2.0, starring Karan Singh Grover, Surbhi Jyoti, Mandira Bedi, Lillete Dubey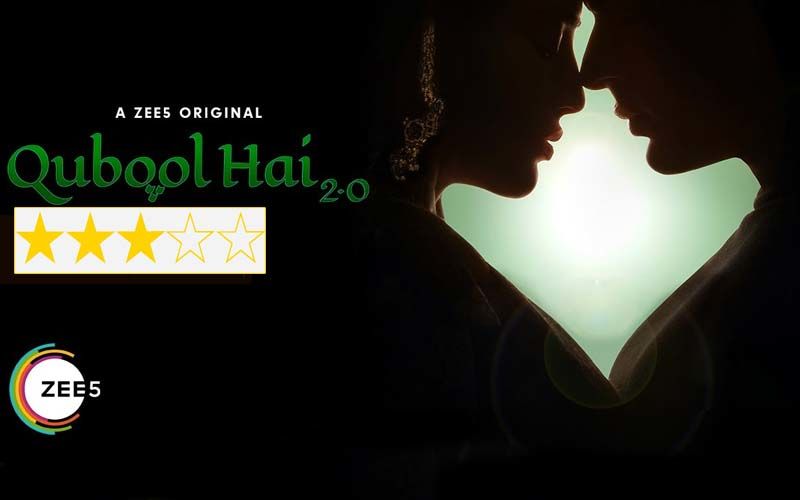 I have not watched Karan Singh Grover and Surbhi Jyoti's Qubool Hai, the original love story which aired on Zee TV, a few years ago. So, for me the 2.0 version was a fresh love story between two characters named Asad (Karan Singh Grover) and Zoya (Surbhi Jyoti), whose sincere efforts to entertain their fans, were visible throughout the show. Now, the show, per se, may not be top notch but it manages to keep you entertained.
The plot is that of a Indo-Pak love story, topped with spy drama and some aesthetic shots. The show starts with Asad, an Indian sharp shooter in Serbia, participating in a global sports event while Zoya, is a restless and confused bride, ready to run from her destination wedding. The two bump into each other in Serbia and as the fate would have it, situations keep bringing them together. The story then shifts to Islamabad, Pakistan, where a few secrets are revealed.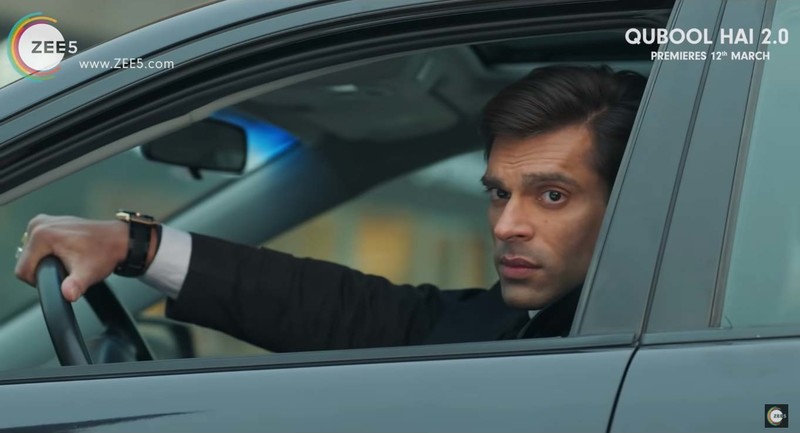 A big strength of the show is its look and feel. A few shots taken in Serbia, especially the wedding shot, where Surbhi is making an entry, are quite picturesque. The styling of both the lead actors- KSG and Surbhi- is top class. Surbhi, especially, is looking stunning in all shots.
The storyline has meat and the idea of intervening the love story with some cross-border spy drama works well to keep the audience glued to the screen. The show ends at a crucial point where Zoya has to take a decision, giving way to Season 2.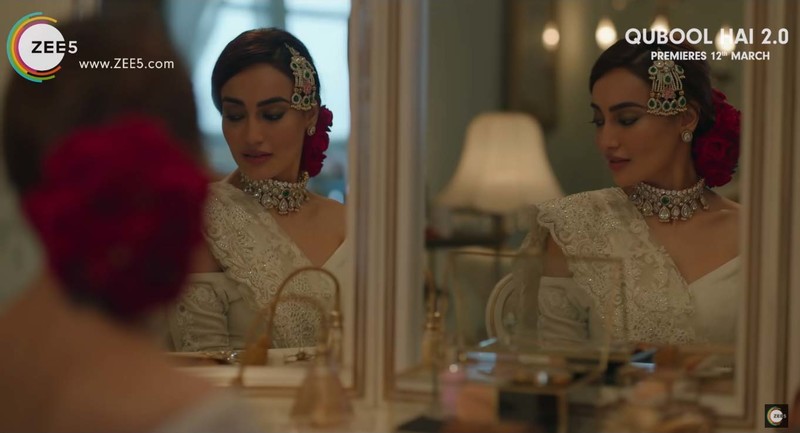 The hitch in the show would most definitely be its direction. A lot of loose ends at a lot of places- for instance, a dead man's close-up shot, where the rise and fall of his abdomen as he breathes, is staring right into your face, the scene where the Pakistan Defense Minister is casually attacked at his house and the entire shooting scene is a bit ammature, a few sub-plots which could have been chucked and some more obviously silly things.
Talking about Karan and Surbhi's performances, well, my pick would be the latter. However, their chemistry was surely crackling. Karan fits well in his character of a sharp shooter, who has OCD and is an absolute no nonsense person. But he needs to work a bit on his dialogue delivery, which at many places was quite unclear. He can also get away with the excessive stiffness in his body and relax the facial muscles too. Surbhi was the life of the show. She did remind me of Kareena Kapoor from Jab We Met and Anushka Sharma from Ae Dil Hai Mushkil, at a lot of places. The actress has performed well and made sure that the screen lights up whenever she is there.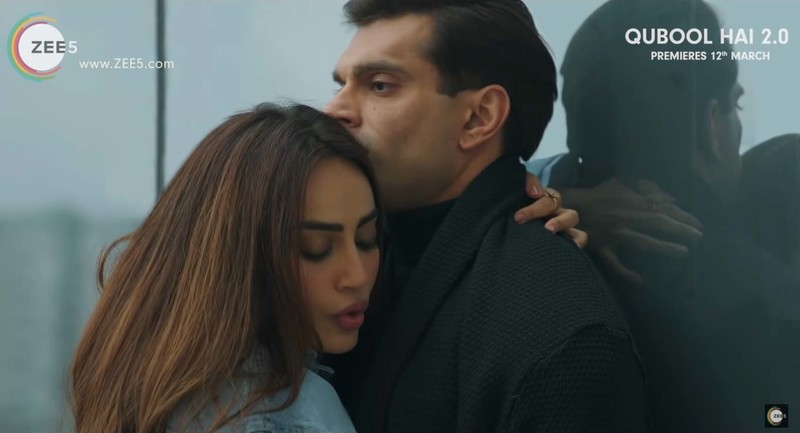 The show also stars Mandira Bedi in an important role but I wish they sketched her character a little less gimmicky, though the actress gives in her 100 percent to it.
Overall, Qubool Hai 2.0 will surely be a good treat for the original show's fans to see Asad and Zoya together again. For people like me, who are watching it as an individual show, it may have its down points and loopholes but in totality, it's a good effort to depict a love story with cross border drama. It's fairly entertaining and can be given a watch. I will give it 3 stars and say it's bingeworthy.
Image source: Zee5