Saina Trailer Review: Parineeti Chopra Starrer Presses All The Right Buttons
Saina looks promising. It makes all the right moves and though the Haryanvi accent is a bit too thick, Parineeti Chopra seems far more clear-headed here than in her last release The Girl On The Train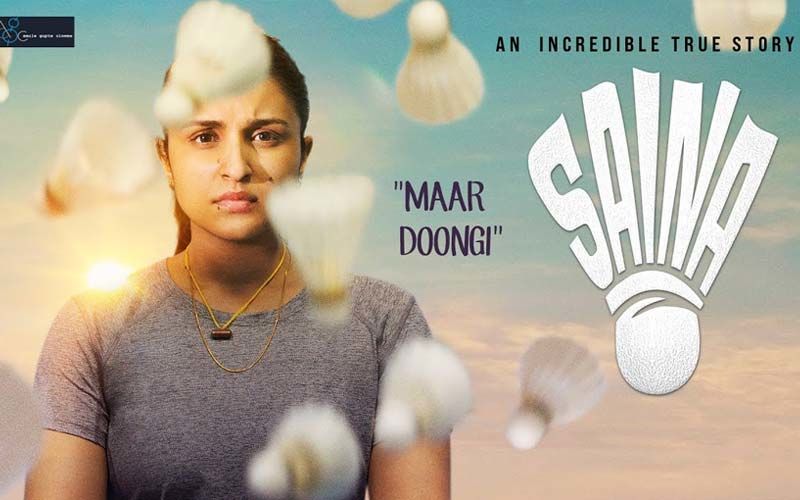 Everything seems pitch-perfect in the trailer of the Saina Nehwal. The canvas is laid out a bit too neatly. The pushy mother, played by the talented Meghna Malik who is typecast as pushy characters, pushes the young Saina on the badminton court with words of wisdom that seem borrowed from the Sanskar channel: "There are two kinds of people. The ones who follow the road and the ones who make their road. You are the latter."
Okay then.
Regrettably, the film seems to follow the weather-beaten road for sports biopic. The pushy almost bullying parents, the surly coach (Manav Kaul who specializes in playing characters who look either deprived of sex or food or both), the cynical remarks, the sudden fall and then the rise again. Etc etc.
This is not to say that Saina is not looking promising. It is. It makes all the right moves and though the Haryanvi accent is a bit too thick, Parineeti Chopra seems far more clear-headed here than in her last release The Girl On The Train where here smudged kohl and fudged alcoholism botched up the proceedings.
No lack of clarity here in Saina. No effort to create false expectations. This is a sports biopic about a badminton champ who …you guessed it…fights all odds to become World No 1. I wonder if all sports icons wear the same hat that destiny throws on their head as they try to lunge for the sky.
Image source: Youtube/T-Series