Scam 2003: The Telgi Story REVIEW! THIS Series Brings The Real Story Alive Through Authentic Locations And Performances
Scam 2003: Telgi Story is the story of Abdul Telgi from fruit seller to the kingpin of the stamp paper scam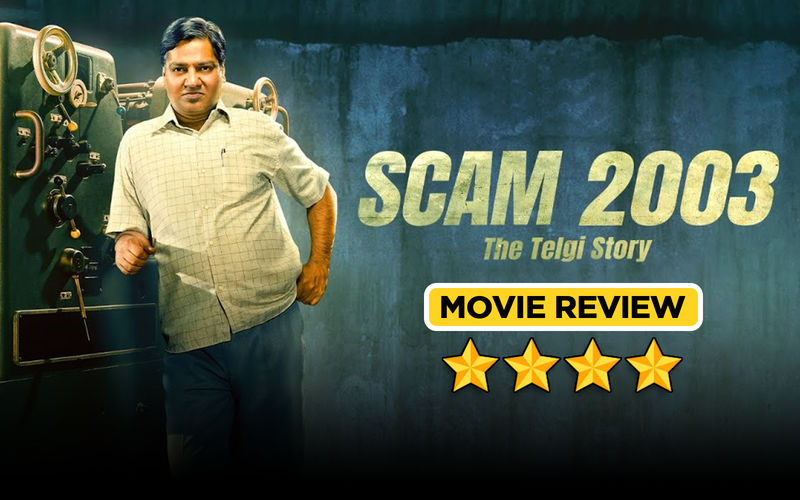 From the way the astonishing Gagan Dev Riar portrays him, Abdul Karim Telgi was not a charming man to know.

Then what made him bribe his way through the most catastrophic stamp-paper forging scandal in India's financial history? Not too educated, minimally charming, not a great talker either and certainly no Charles Sobhraj when it came to seducing favour providers, Telgi was just a luck-pushing lout who got his way through bureaucracy by greasing palms.
One of the things I find incredibly hard to believe in this powerful story of absolute corruption is how easily Telgi manages to bribe the entire bureaucracy. Even the seemingly incorruptible succumb easily when Telgi gets to tap the greed nerves, first nervously then more confidently.
The case of Madhusudan Mishra in Episode 4 is especially ponderable. At first, the seemingly incorruptible Mishra refuses to be bribed. Then Telgu gets him something he always wanted: a promotion.
Applause Entertainment's Scam 2003: Telgi Story, like Applause's Scam 1992 where Harshad Mehta bribed his way to a stock market crashdown, brings the real story alive through authentic locations and performances.
Telgi is far less smart and worldwise than Harshan Mehta. In fact, he struck me as pointedly dimwitted in the tactless way he tries to bribe cops and politicians. But then, not having known how the wheels of bureaucracy are oiled. I only have Hansal Mehta, the show's overall director's word for it. And as we know, Hansal's world counts.
Although series-director director Tushar Hiranandani gives us no reason to complain the direction at times falls short of breath, especially in the big confrontation scenes; Telgi's fall-out with his first partner needed more room to grow into an eruption of resentment. Instead, we see an emotional clam-up every time Telgi is put in a spot.
I am not sure if that is Telgi's or the director's failure. Where the show scores resounding success is in showing the rise of an ordinary cheat of the pickpocket calibre into a national-level scamster. Telgi's self-confidence, often misplaced, is confidently brought out by Gagan Dev Riar. He is the man in the torn chappals in a tearing hurry.
There is also a violent side to the man, which no one can understand. When one of his gangmen tries to steal from him Telgi batters him to death, only to be haunted by the murdered man's ghost.
No amount of wealth can compensate for the loss of innocence when you set off to be rich overnight. Shakespeare got their fight. Telgi is no Macbeth. But the blood on the hands is interchangeable.
Rating: **** (4/5)