Skater Girl Review: Rachel Saanchita Gupta Gives Us A Sweet Reminder Of Never Letting Go Of Your Passion
Here is my review for Netflix's Skater Girl, starring debutante Rachel Saanchita Gupta in lead and directed by Bollywood actor Mac Mohan's daughter, Manjari Makijany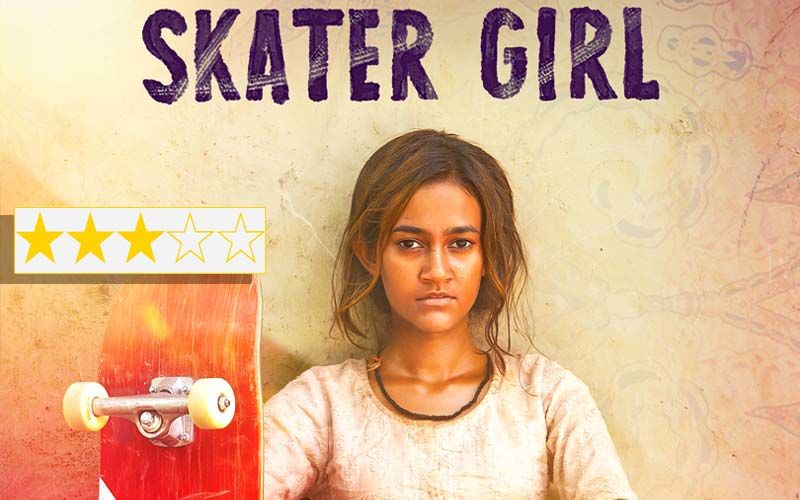 This week Netflix brought to us an easy breezy dream chasing flick Skater Girl, directed by Bollywood's late actor, known for his many villainous acts, Mac Mohan's daughter Manjari Makijany. The film is simple, sweet and rightly serves the purpose of reminding us that life is never easy, but it does give us choices, what we make of them is what defines our life ahead.
Skater Girl is based in a small village Khempur, near Udaipur, Rajasthan. It is the story of a teenage girl, Prerna, impactfully played by debutante Rachel Saanchita Gupta. She struggles to keep her dreams alive in a small household of a patriarchal society as she is introduced to a whole new world of skating by a foreign visitor, Jessica, played by Amy Maghera.
Jessica has her own emotional reasons for coming to Khempur, connected to her late father who hailed from the village. But in her short stay she finds a purpose to fulfil Prerna's dreams of doing more than just getting married at an early age and washing the backyard.
Opposed by her dominating father at every step, Skater Girl beautifully brings out not just Prerna's journey but also Jessica's as she paves her way in a society full of prejudices, to build Rajasthan's first skateboard park in the village. She, of course, gets some supporting hand from the Maharani of the state, played gracefully by the legendary Waheeda Rehman.
Skater Girl is nothing out of the box, it doesn't show you anything new about rural India, but it does effectively bring out the ugly truth of 'killed dreams' of children in such villages with a positive outlook. The dialogues, not many, touch your heart and the innocent performances keep you engaged in the film.
Debutante Rachel looks promising and surely has a bright future in the world of acting chops. The antics and effortless one-liners of her younger brother, Ankush, adorably played by the little Shafin Patel are a splendid addition to the film.
Overall, Skater Girl is sure worth a watch. However, do not expect it to be earth-shattering or an emotional saga. Let's just say it is a sweet film to remind you to never let go of your passion. I'll go with 3 stars.
Image Source: Instagram/netflix_in, imdb, youtube/netflix