Stardust Movie Review: Johnny Flynn, Jena Malone and Marc Maron Starrer Is David Bowie's Worst Nightmare Come True
Stardust, which was supposed to be a tribute to and a biopic on David Bowie is truly tragic and disappoints to the core. Read our full review here!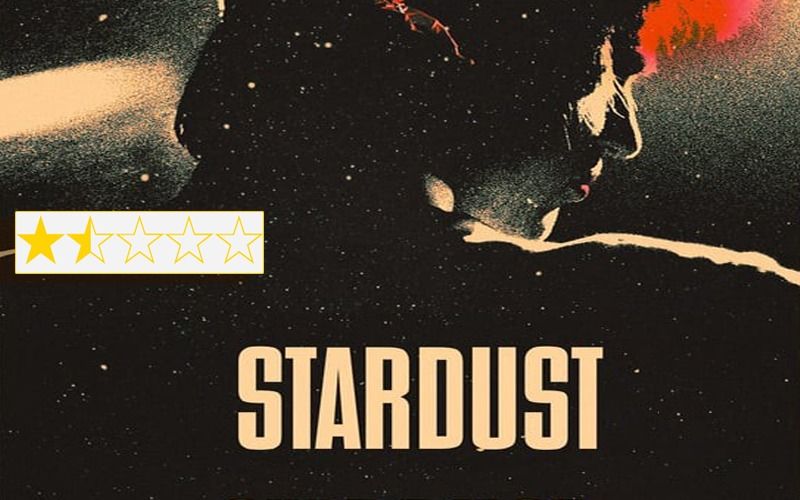 Well, if Stardust is to be believed then David Bowie for all his flashy androgynous clothes and acts, was a bore at his core. The film slices off one episode from Bowie's life with a blunt knife that leaves many uneven edges in the storytelling canvas. Who was David Bowie? At the end of the film, he remains as much a mystery as Freddy Mercury in Bohemian Rhapsody and Taron Egerton in Rocketman.
What made the music of these three rock legends such monumental musical thrusts into eternity, so enduring and popular that even today their songs play in our heads and beds? For all the disappointment, at least the bio-pics on Freddy Mercury, Bohemian Rhapsody, and Elton John, Rocket Man, had the original music and songs for us to sing along even when the storytelling got heavy-handed.
In Stardust, no original song of David Bowie has been used. Bowie's family didn't allow it. Perhaps they sensed what a mess this bio-pic was going to be. More than Bowie and his transformation to his twin personality Ziggy Stardust, this bio-pic focuses on how dreadfully unsuccessful Bowie's first trip to the US was.

Bowie's entire US experience from being made to put up in his US manager's guest room to having to perform at private events where no one having (why should they, when they were not even getting the original Bowie songs!) make David Bowie look like a horrid loser, a rock wannabe who doesn't know where to fit in. Without a context or a connection, the episode of his frustrations and failures in the US do Bowie more disservice than a bio-pic is meant to.
Jena Malone as Bowie's long-suffering wife is a portrait of a messy marital liaison. As for the British actor Johnny Flynn as Bowie, he tries hard. But without the original's zing sting or songs, Flynn is caught on the wrong foot. Marc Maron as Bowie's manager fares better. We are better able to access the manager's frustrations than Bowie's. And that is truly tragic.
Directed by Gabriel Range Stardust gets 1 and a half stars.
Image source: youtube/IFCFilms/DavidBowie,imdb