The Kissing Booth 3 Review: Too Many Plots Suffocate The Final Leg Of The Trilogy, Making It Merely A Popcorn Entertainer
Here is our review for The Kissing Booth 3 starring Joey King, Joel Courtney, Jacob Elordi and directed by Vince Marcello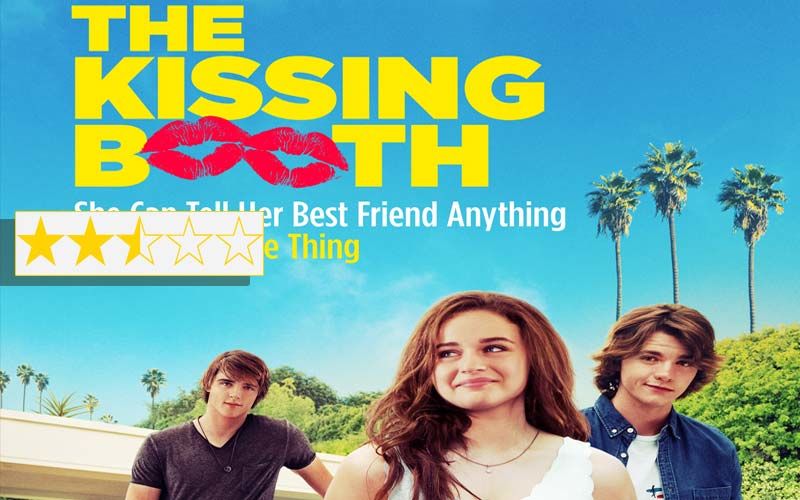 The Kissing Booth started with a bang with its first part making many teenage hearts flutter. The excitement was carried forward in its second part, thus building up the momentum for the final part of the trilogy- The Kissing Booth 3, which released on Netflix today. But the makers in an attempt to serve everything to their patrons, ended up making a distorted and crumbled finale.
Season 3 begins at a juncture where Elle (played by Joey King) has to decide which university she will opt for- the one where her childhood friend Lee (Joel Courtney) is going (Berkeley) or the one where the love of her life, Noah (Jacob Elordi) is headed (Harvard).
Elle ends up choosing Noah, leaving Lee disappointed. To make up to her bestie, Elle decides to fulfil their childhood bucket list with Lee and make this summer the best they've ever had. In the bargain, her relationship with Noah suffers and they get distanced. Along with this, there are many other sub-plots like that of Marcos (the guy Elle participated in the dance competition and kissed in Season 2) trying to win Elle back.
With so many things happening in Elle's life, not just her but we too start falling apart. 'I am getting overwhelmed,' exclaims Elle, well, lady, feelings were mutual. There are many sequences which are there just for the heck of it. I wish the director Vincent Marcello scrapped all of that and concentrated more on the changing dynamics between the three- Elle, Lee and Noah.
Performances are ho-hum and there is nothing in the film, except the last 10 minutes, which gets you to sit up and watch, just like a finale of a successful trilogy should. I feel sad that a franchise which impressed many with its first two parts reached a rushed and stuffed finale. I would say it's bingeworthy only if you're a Kissing Booth films fan, else you may skip it. It a 2.5 stars for me.
Image Source: Instagram/famosos_teens0, youtube/netflix, imdb