Time To Dance Review: Sooraj Pancholi And Isabelle Kaif's Dance Drama Is Nothing But Two Left Feet!
Here's our review for Time To Dance, starring Sooraj Pancholi, Isabelle Kaif, Rajpal Yadav and directed by Stanley D'costa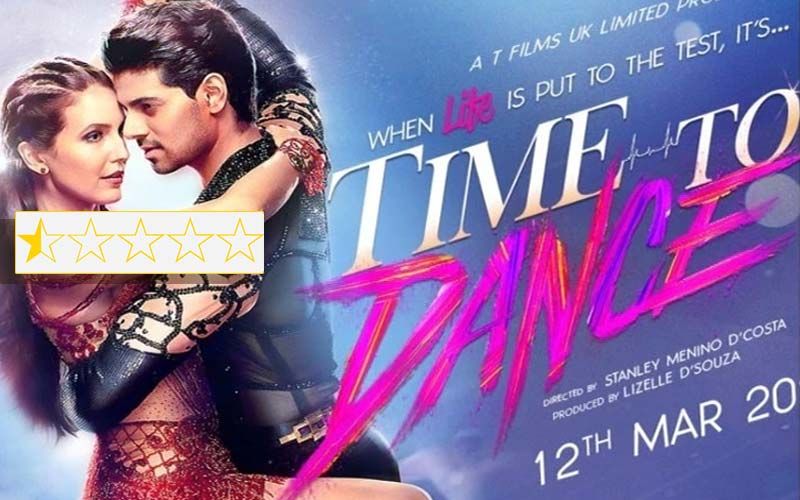 If there was an option of renaming the film after watching it, I would have renamed Sooraj Pancholi and Isabelle Kaif starrer as Please Don't Dance! instead of Time To Dance. This film is an absolute 'No' to be on your binge list.
The film is based on a dance competition which Isabelle aka Isha and Sooraj aka Rishabh want to win. Rishabh is a server in a lounge bar while Isha is a dance instructor at a school, which was started by her mother. Now, she and her sister, played by Waluscha De Sousa are trying hard to pay the bank loan and save the school from shutting down as they don't have the money to keep it afloat. At the start of the movie, Isha is shown to be in love with William (the reigning champion of the dance competition) and is also his dance partner for this year's competition.
Kahani mein twist happens when Isha breaks her leg and William replaces her instantly. That's when Rishabh, who secretly loves Isha, comes to rescue and helps the distressed sister duo by becoming her partner. Rishabh also has a lame past which I would not care to elaborate.
The story of the film is absolutely cliche. It's usually easy to make a movie based on dance entertaining (case in point ABCD) but director Stanley D'costa serves us with a boring, draggy and senseless film. There are continuity issues, the edit is jumpy and most of the times you are wondering how to make sense of what's been shown to you.
Talking about performances, well, that could be a major drawback of the film. Considering its a dance film, the lead cast barely danced like professional dancers, especially Sooraj Pancholi. Katrina Kaif's sister, Isabelle debuts with this film and she has a long long way to go. Ditto for Sooraj. There is also Saqib Saleem in the film, who also doesn't know what's his part in the film and Rajpal Yadav who brings some comic relief in bits.
Overall, Time to Dance is as bad as it can get. There is nothing which stands out in the film and absolutely no one can make things work for the sinking ship. So, I would say it's blahworthy and rate it 0.5 star.
Image Source: Instagram/ttd_movie, youtube/t-series, latestserialgossip