Uppena Review: Vijay Sethupathi And Last Half-Hour Lift This Telugu Melodrama
It is clearly Vijay Sethupathi who dominates the show. He is chillingly menacing in his patriarchal arrogance in Upenna.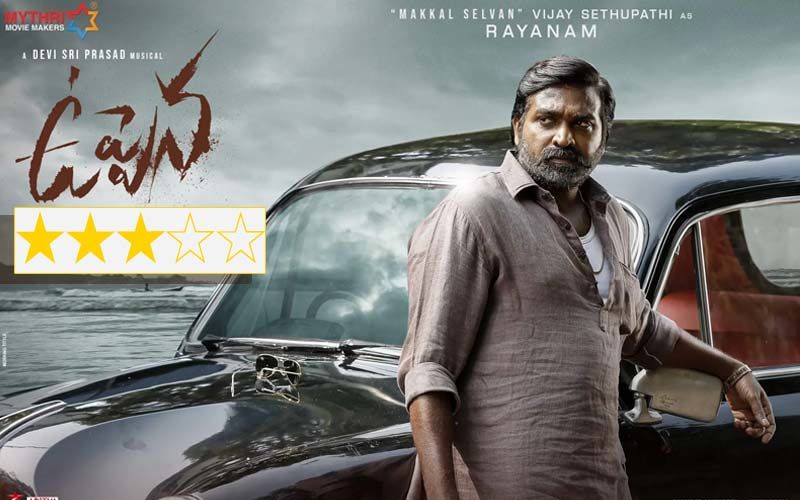 We have seen this innumerable times. But never revenge so terrible that it cannot be mentioned. Suffice it to say that this take on the theme of star-crossed love finds its bearings a bit late in the day. But as they say, better laid…sorry, late than never. Sex or its absence in a love relationship plays a crucial part in the climax when the heroine, as young and callow as they come, bravely confronts her own feelings for the man she loves and lectures her father played by the formidable Vijay Sethupathi about the true meaning of love.
"It is not important that he lie on top of me. It is important that he lies next to me," says Bebamma to her all-powerful villainous father. Vijay Sethupathi plays the kind of cardboard villain that commercial Indian cinema has revelled in for decades. He slits his opponents' throats, mows down the slum dwellers homes, and hunts down his daughter's lover and meets out chilling revenge. He is every villain rolled into one.
The vendetta which comes to light only in the last fifteen minutes of this lengthy Telugu version of Romeo and Juliet puts an added spin to what is otherwise a routine rich-poor love story about the privileged giggly princess Bebamma (Krithi Shetty) and the besotted fisherman's son Aasi (Panja Vaisshnav Tej) who stalks her from school to college and stares at her with a perpetually goofy expression. When she finally looks back at him, Aasi's sidekick happily informs us that the girl has given the hero a "titillating" look.
Whether the choice of word is a subtitle aberration or a true expression of the romantic feeling between the young lovers, we will never know. Love in this film works in mysterious 'waves'. The seaside setting, ably lensed by Shamdat, gives to the stale tale an added veneer of vigour. The forbidden romance moves from one rustic location to another until the lovers, obviously inspired by the Marathi blockbuster Sairat elope to Odhisa, then Kolkata and finally to a hill station Sivok in West Bengal.
This is where the plot does an about-turn and delivers the melodrama to the doorstep of some belated glory. Admittedly the extended games of clandestine courtship are not all humbug. The young fresh lead players infuse a certain charm into their romantic scenes.
But it is clearly Vijay Sethupathi who like the girl's father, dominates the show. He is chillingly menacing in his patriarchal arrogance, an arrogance that is amplified by the presence of a paralyzed wife who lies inert in bed with full makeup and starched sarees. The pallu falls off once in a while when her lecherous nephew drops in. Eeeew to that.
Uppena may take you by surprise with its endgame. But throughout it keeps reminding us of its aspirations to tell that story of star-crossed love with an eye on the box office. Nothing more nothing less.
Directed by Bucchi Babu Sana, Upenna gets 3 stars!
Image Source: Instagram/krithi.shetty_official , youtube/netflixindia, socialnewzxyz