Zindagi In Short Review: This Neena Gupta, Divya Dutta, Swaroop Sampat Starrer Is Heartwarming If At Times Overstated
Here's our review for Zindagi In Short, currently streaming on Netflix, starring Neena Gupta, Divya Dutta, Swaroop Sampat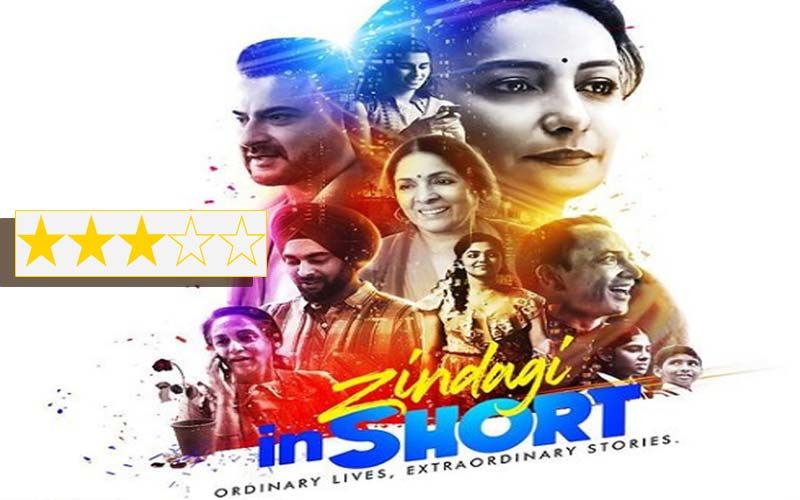 In Pinni, Neena Gupta is in splendid form as a neglected matriarch whose skills at making ladoos are all she is recognized for by her near and dear(?) ones, until the moment of awakening which such stories of food feminism burst out with, like a kitchen stove suddenly on high flame. Ms Kashyap shoots most of the story on a slow-burn flame letting her actress lead the way. This is one of the better stories of this anthology.
Divya Dutta's awakening in Sleeping Partner is far more startling. She not only sleeps with her callous husband (Sanjay Kapoor)'s rakish partner (Jitin Gulati) she even uses that extra-marital affair to turn the tables on her husband in ways that are way too conveniently liberating. The story suffers from a surfeit of male-bashing but Ms Dutta's performance is redemptive, if not as liberating as the character's swing-around from doormat to butterfly.
The third story Sunny Side Upar directed by Vijayeta Kumar set in a cancer hospital tries too hard to be buoyant and upbeat. The dialogues sound like commercials for holiday tours and the performances including the central one by Rima Kallingal are way too crested. This one is almost like a get-well-soon card in a short-film format.
Swaroop Sampat's turn as a dementia-afflicted Parsi woman in Rakesh Sain's Nano So Phobia is a big disappointment. Not her fault entirely. The writing is clunky and that Parsi accent is worse than Farah Khan's accent in Shirin Farhad Ki Toh Nikal Padi. The story tries to say something about the abandoned elderly. But the message is largely lost in slipshod direction.
Chajju Ki Dahi Bhalla directed by Gautam Govind Sharma does to online dating what The Girl On The Train does to alcoholism. There is little charm or tenderness in the online romance though Amristar is captured with some Tinder affection. Manjot Singh as the Sikh boy with a new passion and Aisha Ahmed as the Pakistani girl with a new smartphone try hard to look excited speaking to one another. Manjot even does a jig to prove it. But sorry we are not convinced.
Swaaha directed by Smrutika Panigrahi, featuring the ever-dependable Deepak Dobriyal as a suspicious husband tailing his pretty wife (Isha Talwar) at his brother's wedding, is the worst story of the bunch. It aims to be brutal and amusing. It is neither. Just plain annoying in a very Anurag Kashyap kind of way.
Thappad is my favourite story of the 7. Featuring a vulnerable sister and her protective kid brother in a town that seems to have been relocated from the Wild West to the Anarchic East, this one directed by Vinay Chhawal is an interesting juvenile's take on eve teasing where little Bablu (Shafina Patel, with a killer smile) becomes the hero from his comicbooks to save his sister from Road Romeos. Interestingly, we only see Bablu's face on the screen, while the other characters are just limbs…A clever way to focus on the little protagonist's perspective.
Zindagi Inshort is never short of breath, although some of the stories could have done with more thought and less action. It nonetheless is worth a dekko, if for no other reason than to see how far the short-film has come in Indian cinema.
Image source: Imbd/Youtube/Flipkartvideo