Just Binge: Jackky Bhagnani Is Hooked To Crown And Wild Wild Country
In a candid chat with SpotboyE.com, Mitron's Jackky Bhagnani told us that he cannot get enough of Crown and Wild Wild Country. Have you guys watched it yet?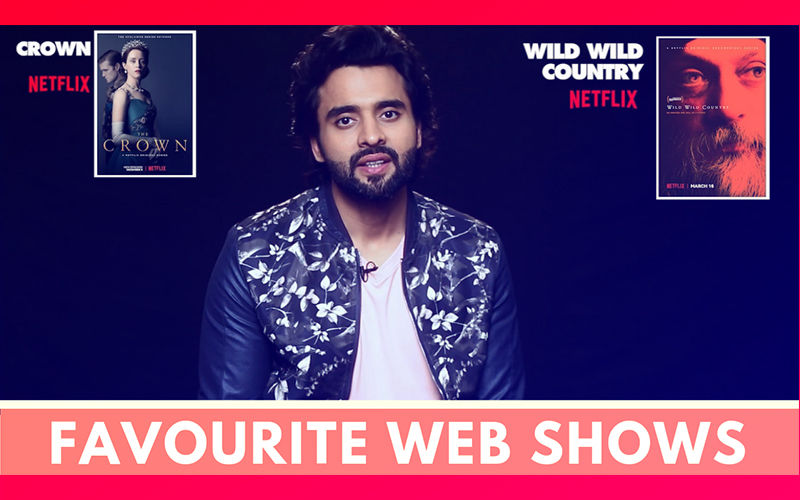 Jackky Bhagnani and Kritika Kamra starrer Mitron hit theatres today and the two have been leaving no stone unturned to promote the venture. We got talking to the actor about what is he currently binging on across the OTT platforms and he promptly said – Crown and Wild Wild Country.

The former follows the political rivalries and romance of Queen Elizabeth 2's reign and the events that shaped the second half of the 20thcentury. The latter talks about a controversial cult leader and his attempt at building a utopian city in the Oregon desert. In the process, conflict with the locals escalates into a national scandal.
There you have it, Jackky Bhagnani cannot get enough of these two shows. To talk about his latest release, Mitron, the plot of the film revolves around Jai, played by Jackky Bhagnani, born and brought up with middle-class values, but has a 'take it easy' approach to life. Since he doesn't believe in the herd mentality, he and his two best friends start looking for unique ways to make it big in the world. During this trial and error phase, Jai realises his dream. But his decision of choosing an unprofitable career path doesn't go down too well with his father, who has bigger aspirations for him. Therefore, in order to bring stability in his life, his father decides to get him married. Destiny, however, has something else in store for Jai, when he accidentally meets Avni, played by Kritika Kamra, an ambitious, MBA graduate, who wants to start her own business. Set in the backdrop of the Gujarati milieu, the film traces Jai and Avni's personal journey, as they both find themselves and discover the true meaning of friendship in the bargain.


Image Source:- Spotboye Team