Horoscope Today, August 07, 2020: Check Your Daily Astrology Prediction For Leo, Virgo, Libra, Scorpio, And Other Signs
Get an accurate prediction based on the astrological position of your stars today. Make your day a success by being prepared about the challenges in-store and the opportunities you have!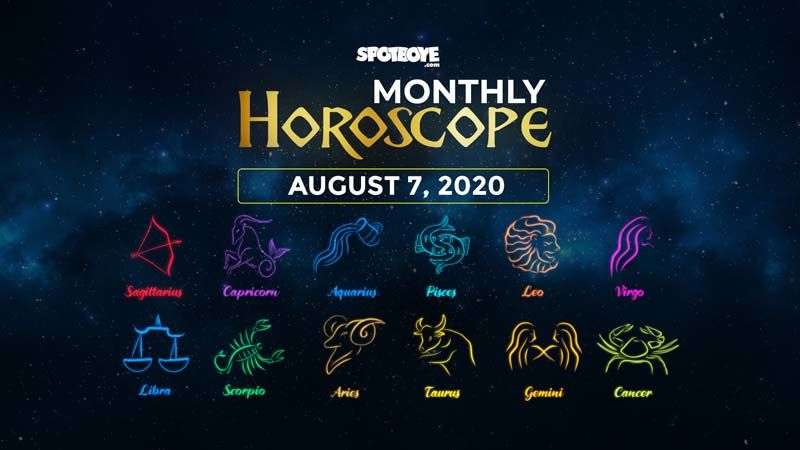 Check out today's horoscope here:
ARIES (Mar 21 – Apr 20)
An ordinary day with no humdrum is here! The day when everything usually gives way to day-dreaming.
TAURUS (Apr 21 – May 21)
You will be successful in remaining steady and focused on your work. You will be possibly
visiting holy places and connecting with your spirituality. You better make up for the lost time to finish pending work in the afternoon.
GEMINI (May 22 – June 21)
Today is a day loaded with lots of opportunities; you have a Midas touch! Take up any venture
you want and it will turn into a glittering success.
CANCER (June 22 – July 23)
You may inspire others with your knowledge today. Be cautious in starting something new today.
Keep your thoughts to yourself and say things at the right time.
LEO (July 24 – Aug 23)
The stars allow your imagination to help you find solutions. Check your feelings from time
to time as they should not cause a trip in your momentum.
VIRGO (Aug 24 – Sept 23)
You may have planned for your travel, but some delays in the schedule may hamper your plan.
Don't lose heart for when the plan succeeds, you will be more than delighted.
LIBRA (Sept 24 – Oct 23)
Today people may praise you on your work, you will witness an emotional and mental growth.
This may be an impact of your favorite tv show or film, but don't hesitate to experiment with what you learn.
SCORPIO (Oct 24 – Nov 22)
If you have been sincere your efforts will be paid off well. You are generous today by allowing
your partner the recognition they deserve.
SAGITTARIUS (Nov 23 – Dec 22)
People admire you today for your talent! The elation cannot become your arrogance. Keep your
feet grounded today, you don't want an opportunity to turn its back on you because you were too proud!
CAPRICORN (Dec 23 – Jan 20)
Treat your wealth with respect, don't spend your savings profusely, carelessness should not
become an attitude personally as well as financially. Peacefully confront your family on their habits as well!
AQUARIUS (Jan 21 – Feb 19)
Your have deep insights about others that will uncover more than meets the eye. Use this
superpower for good! Old school romance is on the cards for most of the day!
PISCES (Feb 20 – Mar 20)
The last few days were tough for you, your thankless efforts and repeated rejections have
made you trust less on yourself and your capabilities. Get back on the horse and keep trying!
Image Source : SpotboyE Team