Horoscope Today, December 16, 2020: Check Your Daily Astrology Prediction For Aries, Taurus, Gemini, Cancer, And Other Signs
Every new day brings new possibilities, grab the newer opportunities, face the newer challenges with the help of advice given in the stars. Learn what works for you and what doesn't. Make the most of each day.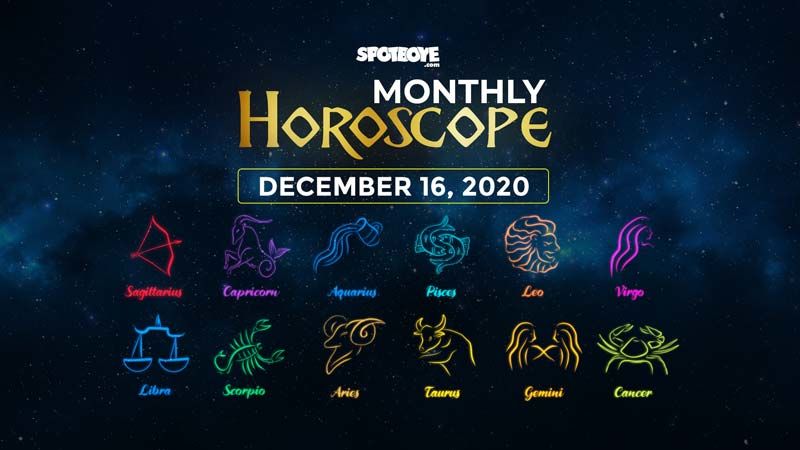 Check out today's horoscope here:
ARIES (Mar 21 – Apr 20)
Your friends, partners, or lovers may disagree with you today. You may not be able to get people committed to your opinion for the longer run.
TAURUS (Apr 21 – May 21)
You cannot always be thinking from your head, sometimes, your heart may give you the direction you need today. Music and electronic gadgets may attract you today.
GEMINI (May 22 – June 21)
Today people may praise you on your work, you will witness an emotional and mental growth. This may be an impact of your favorite tv show or film on your thinking.
CANCER (June 22 – July 23)
Earning and saving is already your expertise, today you will find ways to utilize this money for your family.
LEO (July 24 – Aug 23)
Creativity is at its best today. It is certain that if you get your creative juices flowing, you will not only devise ways to earn more financially, but your romantic life may also spruce up.
VIRGO (Aug 24 – Sept 23)
It has been a tough few days. Thankless efforts and repeated rejections have made you trust less on your capabilities. Learn to stay perseverant.
LIBRA (Sept 24 – Oct 23)
You will show talent in your areas of study or work, especially finer arts. Consider aesthetic purchases on your cards. Give way to legal proceedings.
SCORPIO (Oct 24 – Nov 22)
Money is used profusely by you and your spouse. Carelessness has become an attitude personally as well as financially. Keep a watch and peacefully confront your family.
SAGITTARIUS (Nov 23 – Dec 22)
Your insights about others will uncover more than meets the eye. Romance is on the cards in the most old school fashion.
CAPRICORN (Dec 23 – Jan 20)
If you have been sincere your efforts will be paid off well. Allow your partner the recognition they deserve.
AQUARIUS (Jan 21 – Feb 19)
As people admire your talent today, you are on the 7th sky but do not forget, your arrogance can bring you back to planet earth easily. Keep your feet grounded today.
PISCES (Feb 20 – Mar 20)
You may have planned for your travel, but some delays in the schedule may hamper your plan. Don't lose heart for when the plan succeeds, you will be more than delighted.
Image source: SpotboyE Team