Horoscope Today, February 03, 2021: Check Your Daily Astrology Prediction For Sagittarius, Capricorn, Aquarius and Pisces, And Other Signs
Every new day brings new possibilities, grab the newer opportunities, face the newer challenges with the help of advice given in the stars. Learn what works for you and what doesn't. Make the most of each day.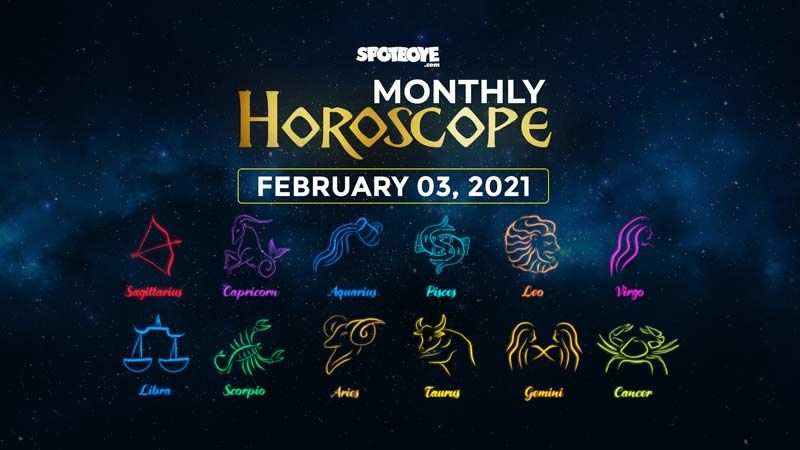 Check out today's horoscope here:
ARIES (Mar 21 – Apr 20)
Your friends, partners, or lovers may disagree with you today. You may not be able to get people committed to your opinion for the longer run.
TAURUS (Apr 21 – May 21)
You cannot always be thinking from your head, sometimes, your heart may give you the direction you need today. Music and electronic gadgets may attract you today.
GEMINI (May 22 – June 21)
Today people may praise you on your work, you will witness an emotional and mental growth. This may be an impact of your favorite tv show or film on your thinking.
CANCER (June 22 – July 23)
Your tendency to make hasty decisions has made you pay a heavy price in the past. Keep a watchful eye on your impulses today as you may not get a chance to rectify your mistakes later.
LEO (July 24 – Aug 23)
You will be a multi-tasker today, your work commitments will also be completed and you will be able to manage difficult tasks very easily.
VIRGO (Aug 24 – Sept 23)
You are capable enough to take up work independently, do not discredit your worth. You are naturally inclined to follow good instincts today and you should make the most of it.
LIBRA (Sept 24 – Oct 23)
Top officials and the elderly support your endeavors today. Today is not a good day for confrontation, battle, or justice.
SCORPIO (Oct 24 – Nov 22)
You need to keep calm to face turbulence in your life. Concentrate on your own self, seek answers from your family and partner.
SAGITTARIUS (Nov 23 – Dec 22)
An increase in income solves most of your worries. Money increases in the inflow. The working environment gets harder today. You work through it as a charm with your excellence.
CAPRICORN (Dec 23 – Jan 20)
It will be a wonderful day for friendships. Today you are on the best foot forward. You execute major tasks and spread good vibes around you.
AQUARIUS (Jan 21 – Feb 19)
Express your heart out today even if that makes you vulnerable. Prioritize yourself at some point.
PISCES (Feb 20 – Mar 20)
You will prioritize your giving over receiving. A creative strategy gives you success at work. A cheerful day will end on a special note.
Image source: SpotboyE Team