Horoscope Today, February 15, 2021: Check Your Daily Astrology Prediction For Sagittarius, Capricorn, Aquarius and Pisces, And Other Signs
Get an accurate prediction based on the astrological position of your stars today. Make your day a success by being prepared about the challenges in-store and the opportunities you have!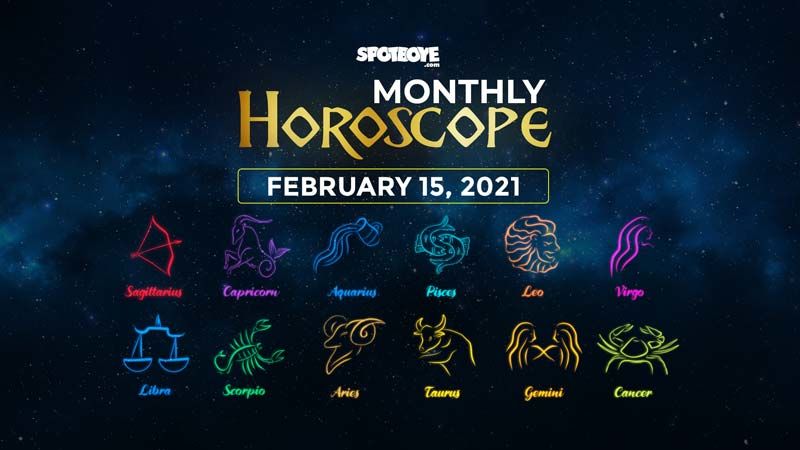 Check out today's horoscope here:
ARIES (Mar 21 – Apr 20)
A piece of good news is on the cards. You may find something positive today that will shape your future. This has been quite a tiresome a few weeks and your patience will pay off!
TAURUS (Apr 21 – May 21)
You may still have a romantic hangover but get on your feet and start taking charge of the situation. Practical thinking is need of the day and you will need to put that thinking hat on!
GEMINI (May 22 – June 21)
Romance is in the air today. Cupid will strike at your heart, but a difficult situation will bring spring up to test your mettle.
CANCER (June 22 – July 23)
A good day for money, today you will witness fruitful investments happening and good cash flowing in. Take matters in your own hand for your finances.
LEO (July 24 – Aug 23)
Today you will experience an inclination to make amends with family. You will be very serious about your work today. Delays in deadlines stall your work.
VIRGO (Aug 24 – Sept 23)
Hard work brings about fair results in your life. Your logic and reasoning help in completing your work. Your beloved and friends will be with you today.
LIBRA (Sept 24 – Oct 23)
Keep the spirits up and try not to let the trivialities spoil your day. Meditation helps reduce pressure at the work-front. Take decisions carefully only after weighing all possibilities.
SCORPIO (Oct 24 – Nov 22)
Work may worry you, but keep your focus on matters at hand and avoid stressing on trivialities. You should trust no one but yourself.
SAGITTARIUS (Nov 23 – Dec 22)
Little things in love often stray your attention from the bigger picture. Brace yourselves for an experience that may break the rosy picture.
CAPRICORN (Dec 23 – Jan 20)
Prioritize yourself today. A positive indication is in the near future. This is a heads up for a better tomorrow.
AQUARIUS (Jan 21 – Feb 19)
Although you excel in social communication, you may need a push in talking about your feelings. Voice out your feelings.
PISCES (Feb 20 – Mar 20)
Energy, good fortune, bliss, and all that is good is coming your way. Some tough calls need to be made but you will emerge victoriously.
Image source: SpotboyE Team