Horoscope Today, January 14, 2021: Check Your Daily Astrology Prediction For Aries, Taurus, Gemini, Cancer, And Other Signs
Get an accurate prediction based on the astrological position of your stars today. Make your day a success by being prepared about the challenges in-store and the opportunities you have!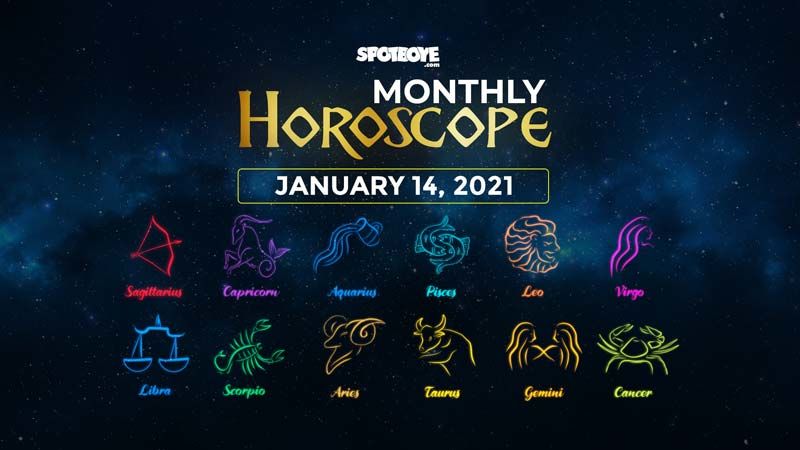 Check out today's horoscope here:
ARIES (Mar 21 – Apr 20)
Today your creative side will bring you a lot of success. Since you know your capabilities, you will take up more on your plate than you can handle. But do not go back on your word as it may hamper trust. Complete what you commit. Focus is your keyword!
TAURUS (Apr 21 – May 21)
Money bothers you today but you can give the worry a rest, there is an income card on your list today. Keep a close watch on the decisions you make today.
GEMINI (May 22 – June 21)
All the tasks you have been pursuing will bear fruit of hard work. Friends and family support your growth. Today you help people to reduce their burdens but you must not sacrifice your health on its behalf.
CANCER (June 22 – July 23)
You may inspire others with your knowledge today. Be cautious in starting something new today.
LEO (July 24 – Aug 23)
Your day is highly monotonous and looks like any other routine day. Some appreciation will cheer you up and some family bonding will take your mind off the routine.
VIRGO (Aug 24 – Sept 23)
You may want to add some aesthetic value to your home making it a space-defining your personality.
LIBRA (Sept 24 – Oct 23)
You will be successful in remaining steady and focus on your work. In spite of the adversities around you, you will find yourself in a chirpy mood today.
SCORPIO (Oct 24 – Nov 22)
To resolve your problems you find various resources that might help you. Your endeavors turn out to be successful. Do not push them away as they will be back in no time.
SAGITTARIUS (Nov 23 – Dec 22)
You are flexible, down-to-earth, and optimistic today. It pays off well, personally, and professionally. Make the most of this opportunity today!
CAPRICORN (Dec 23 – Jan 20)
A day with positivity and a lot of hard work is here. Don't let the appreciations and rewards make you complacent.
AQUARIUS (Jan 21 – Feb 19)
Expect not to find even a moment's peace. Keep your level of energy and concentration intact to face this day in all your strength.
PISCES (Feb 20 – Mar 20)
Your week has been tough, you want to express but you have been suppressing your feelings. Today might be the day you acknowledge the elephant in the room and move past it.
Image source: SpotboyE Team