Horoscope Today, June 02, 2021: Check Your Daily Astrology Prediction For Leo, Virgo, Libra, Scorpio, And Other Signs
Making a new purchase? Planning to invest? Are you selling a flat? Are you getting married this year? Start by planning all your moves. Plan it better by understanding your Astro-predictions.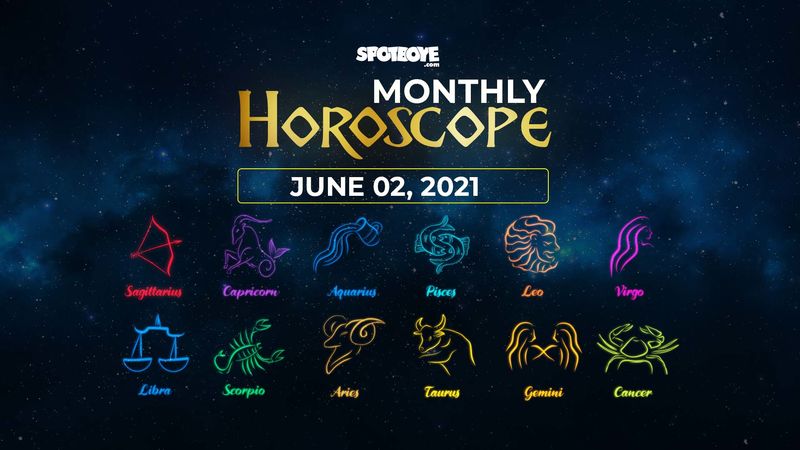 Check out today's horoscope here:
ARIES (Mar 21 – Apr 20)

A new year comes with a lot of excitement for some, for some, it brings anxiety too. Be cautious of people who pull you into arguments. Seek help from your spiritual side, practice meditation long walks, or talk it out with loved ones.

TAURUS (Apr 21 – May 21)
You have acquired ease in dealing with crucial problems. You will navigate through all the drama with little or no problems! You may get good news from your financial or career aspects.

GEMINI (May 22 – June 21)

Already making new year resolutions for a healthy life, aren't you? Are you worried about how long will you sustain the resolution? Not long if you go overboard. Your stars tell you to create a build-up and take things slow and consistently.

CANCER (June 22 – July 23)

Your anger may hurt your loved ones, don't repeat the pattern in the new year. Make amends with your loved ones and establish peace and harmony.

LEO (July 24 – Aug 23)

Easy money seems like a great option, but are the means, right? In the case of moral conflict, take the high road for long-lasting fulfillment.

VIRGO (Aug 24 – Sept 23)

Your hard work has led you to a state of tranquility where you are at peace and are enjoying the benefits of the seeds you have sown. Friends and family support is underrated.

LIBRA (Sept 24 – Oct 23)

Some may take advantage of your kindness making you a little tensed and angry. You will take the leap of faith in money matters. Focus helps you regain your charm.

SCORPIO (Oct 24 – Nov 22)

Do things according to your own will, be creative and intuitive, but be cautious before taking any major steps. Don't romanticize the idea of overdoing everything.

SAGITTARIUS (Nov 23 – Dec 22)

Work will be overburdening. You may find help if you look for it. Create amicable relations with people. You may find a long term friend in one of these!

CAPRICORN (Dec 23 – Jan 20)

Let your heart take a backseat and mind take the driving seat today. Your expectations are the root of your disappointment. It wouldn't hurt to seek help from experts, that will not reduce your credibility. Genuine help is available around you.

AQUARIUS (Jan 21 – Feb 19)

Cut yourself some slack. You have been working hard. Some missed deadlines won't hurt. You are responsible and you know how to prioritize, don't let anxiety take over this new year.

PISCES (Feb 20 – Mar 20)

If your conflicts happen in the morning, don't let it spoil your day. Your evening has promising air. Make your new year a happy one with control over the mind.

Image source: SpotboyE Team