Horoscope Today, June 09, 2021: Check Your Daily Astrology Prediction For Leo, Virgo, Libra, Scorpio, And Other Signs
Face your day with complete awareness of what is in store for you. Prepare for the challenges and look forward to opportunities. Make most of your day with the help of our predictions.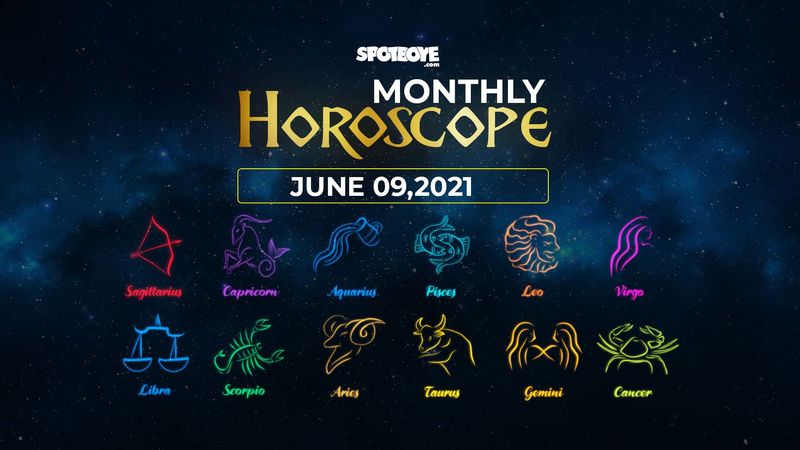 Check out today's horoscope here:
ARIES (Mar 21 – Apr 20)
This is a bad day for heavy purchases, a great time in the evening with the family will refresh your mood.
TAURUS (Apr 21 – May 21)
Love lets you feel joy while you are feeling low on energy. Hold on to the people that care for you.
GEMINI (May 22 – June 21)
Introspection is important to be able to deal with any unfavorable situation. While there is rarely any excitement in your day, your partner may try to please you today.
CANCER (June 22 – July 23)
You have a great level of energy today, vivaciousness is on the forefront. Focus on the habit formation for health, or learning a new skill.
LEO (July 24 – Aug 23)
Work is on your priority list today. You gain a lot of profit through your vigilance. Any debts pending over a long time will get cleared today.
VIRGO (Aug 24 – Sept 23)
With high levels of energy, you realize that your high spirits will bring a lot of energy. The evening helps you unwind.
LIBRA (Sept 24 – Oct 23)
Appreciation knocks on the door from all directions for you skills and knowledge but is mindful in your conversations with the key decision-makers.
SCORPIO (Oct 24 – Nov 22)
Your attempts to avoid all fun and frolic will bore you. Try to put on a happy hat and steer through the day.
SAGITTARIUS (Nov 23 – Dec 22)
Keep a check on your financial position, the wheel of bad fortune is difficult to stop once in motion towards the bottom of the hill.
CAPRICORN (Dec 23 – Jan 20)
Your hard work starts paying off today, investments are bringing fruit. Learn to appreciate your mates for the support they give.
AQUARIUS (Jan 21 – Feb 19)
Today you may be the center of the universe for your husband. Feel free to be swamped in romance and attention from your partners.
PISCES (Feb 20 – Mar 20)
The efforts you have taken on your physique are giving your positive results. Enjoy the limelight today!
Image source: SpotboyE Team