Horoscope Today, June 29, 2021: Check Your Daily Astrology Prediction For Aries, Taurus, Gemini, Cancer, And Other Signs
Face your day with complete awareness of what is in store for you. Prepare for the challenges and look forward to opportunities. Make most of your day with the help of our predictions.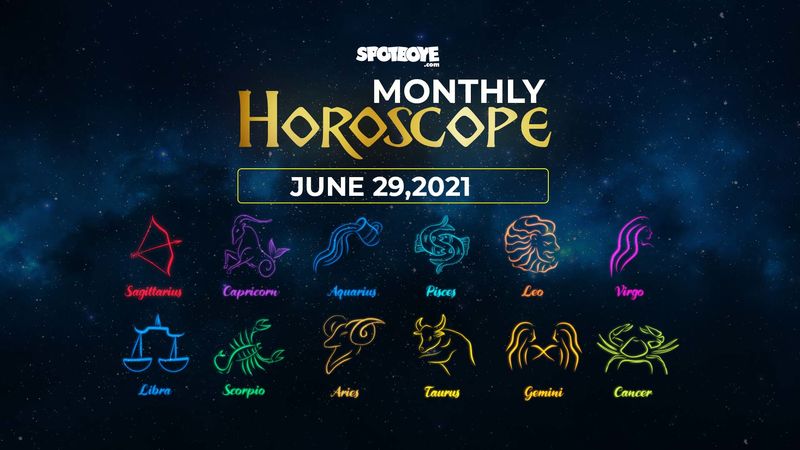 Check out today's horoscope here:
ARIES (Mar 21 – Apr 20)
This is a bad day for heavy purchases, a great time in the evening with the family will refresh your mood.
TAURUS (Apr 21 – May 21)
You are enjoying the company of family and friends today but you are not exactly the soft-hearted friend of many. Your words may hurt your close ones.
GEMINI (May 22 – June 21)
Spruce up things with the partner and put together a romantic gesture! You may never know, things may start taking a better route. Address the problems between you for reaching steady waters.
CANCER (June 22 – July 23)
You have a great level of energy today, vivaciousness is on the forefront. Focus on the habit formation for health, or learning a new skill.
LEO (July 24 – Aug 23)
Travel is on your cards. The strong possibility of travel will also give its way to a great adventure. You will be able to manage work and trips!
VIRGO (Aug 24 – Sept 23)
The ambivert in you will need to recharge your batteries after a huge round of socialization! Pay attention to your own demands every once in a while.
LIBRA (Sept 24 – Oct 23)
Appreciation knocks on the door from all directions for your skills and knowledge but is mindful in your conversations with the key decision-makers.
SCORPIO (Oct 24 – Nov 22)
Negativity can bog you down but a busy day will keep you occupied. You will swim out of issues that can get a little risky.
SAGITTARIUS (Nov 23 – Dec 22)
Keep your eyes open and trust your instincts. If you are aware of any close accomplice who may have not been truthful to you, keep a close watch. Trust logically!
CAPRICORN (Dec 23 – Jan 20)
Your hard work starts paying off today, investments are bringing fruit. Learn to appreciate your mates for the support they give.
AQUARIUS (Jan 21 – Feb 19)
Today you may be the center of the universe for your husband. Feel free to be swamped in romance and attention from your partners.
PISCES (Feb 20 – Mar 20)
The efforts you have taken on your physique are giving your positive results. Enjoy the limelight today!
Image source: SpotboyE Team