Horoscope Today, March 1, 2021: Check Your Daily Astrology Prediction For Aries, Taurus, Gemini, Cancer, And Other Signs
Get an accurate prediction based on the astrological position of your stars today. Make your day a success by being prepared about the challenges in-store and the opportunities you have!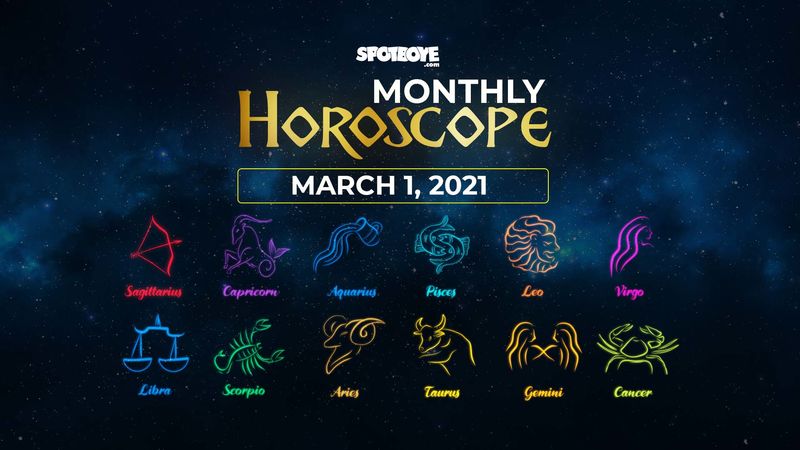 Check out today's horoscope here:
ARIES (Mar 21 – Apr 20)
Time to take the big steps and make the bold moves, a wedding, a new job, or a new home. Keep your mind focused on your goals.
TAURUS (Apr 21 – May 21)
Your cards show a release today. You may feel an urge to express and communicate today. Things with your loved ones may also get solved.
GEMINI (May 22 – June 21)
You are constantly trying to strike a balance between logic and emotion. A new look or a purchase to flaunt your status revamps is on the cards. Spend wisely.
CANCER (June 22 – July 23)
You will be able to sail through any troubles today with the charm of your knowledge. Keep in mind that good things come to those who wait!
LEO (July 24 – Aug 23)
You will feel a little uneasy today as our love life may face some turbulence. You will feel like life isn't fair. Realign your focus and start working towards it.
VIRGO (Aug 24 – Sept 23)
You will also need to stay focused and organized and pay equal attention to your relationship matters. Your family or partner is crucial to your success.
LIBRA (Sept 24 – Oct 23)
You are in your Librian streak today when it comes to finances. Balancing spending and earnings in the right place you ensure you stick to your money plan!
SCORPIO (Oct 24 – Nov 22)
Avoid making any hasty decisions, if you are unsure about it, delay the decision-making process.
SAGITTARIUS (Nov 23 – Dec 22)
Today is the day you resolve all long overdue conflicts. Gather all your positivity and finish of the to-do list today. Keeping any dependencies will only mount more responsibilities.
CAPRICORN (Dec 23 – Jan 20)
You will be charged with the new responsibilities you get at work. Don't worry about the pressure as you are charged enough to take on many responsibilities.
AQUARIUS (Jan 21 – Feb 19)
Although you are not concerned about other's opinions do not be under the impression that your decisions do not affect other people. Be optimistic and cognizant of the impact of your decisions.
PISCES (Feb 20 – Mar 20)
Your inner voice guides you today to implement all your plans without disappointments and in a positive outlook. Your team looks up to you.

Image source: SpotboyE Team