Horoscope Today, March 15, 2021: Check Your Daily Astrology Prediction For Leo, Virgo, Libra, Scorpio, And Other Signs
Every new day brings new possibilities, grab the new opportunities, face new challenges with the help of advice given in the stars. Learn what works for you and what doesn't. Make the most of each day.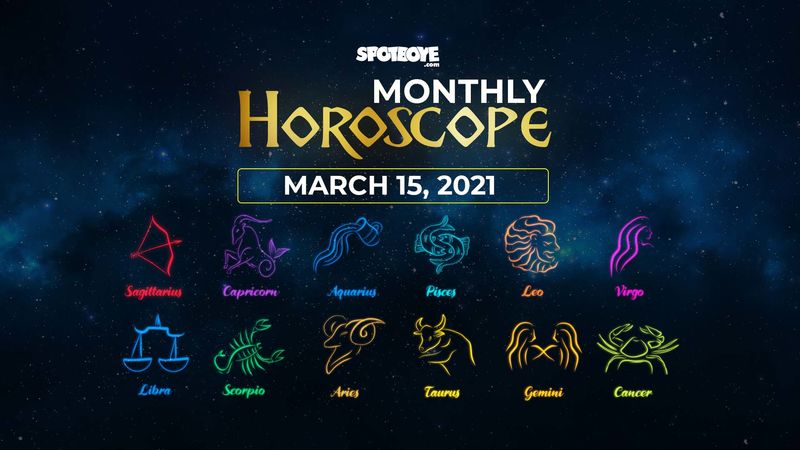 Check out today's horoscope here:
ARIES (Mar 21 – Apr 20)
Take time to groom yourself for a lavish date. Make the most of the time with your partner. Let someone know how deeply you love them, you will also be loved back by your partner with the same vigor.
TAURUS (Apr 21 – May 21)
You cannot always be thinking from your head, sometimes, your heart may give you the direction you need today. Music and electronic gadgets may attract you today. Explore and dare to do something new.
GEMINI (May 22 – June 21)
Today is the day you will face confrontation on conflicts. You will need to maintain your stand and keep your spirits up.
CANCER (June 22 – July 23)
You are the host or the master of the ceremony today. You will put in a lot of effort without any expectations.
LEO (July 24 – Aug 23)
You have an edge over the competition. You may face challenges from opponents but your talent surpasses the opposition. The best way to deal with your patiently wait for the right opportunity to strike.
VIRGO (Aug 24 – Sept 23)
Your hard work has led you to a state of tranquility where you are at peace and are enjoying the benefits of the seeds you have sown. Friends and family support is underrated.
LIBRA (Sept 24 – Oct 23)
Some may take advantage of your kindness making you a little tense and angry. You will take the leap of faith in money matters. Focus helps you regain your charm.
SCORPIO (Oct 24 – Nov 22)
Do things according to your own will, be creative and intuitive, but be cautious before taking any major steps. Don't romanticize the idea of overdoing everything.
SAGITTARIUS (Nov 23 – Dec 22)
Much of a reader are you? If yes, you will find yourself immersed in literature. For those who don't, you will be involved in the investigation, research or study of theories and patterns.
CAPRICORN (Dec 23 – Jan 20)
Try again for higher studies, speculative chances become positive. Don't be afraid to explore different avenues of career growth.
AQUARIUS (Jan 21 – Feb 19)
Are you taking a burden for someone else? Wait and analyze where you put your energies. Today is the day you will confront and outwit others so make sure you settle all balances.
PISCES (Feb 20 – Mar 20)
Aim low and celebrate short wins. Friends, good food, and music will lighten your mood towards the end of the day.

Image source: SpotboyE Team