Horoscope Today, March 2, 2021: Check Your Daily Astrology Prediction For Leo, Virgo, Libra, Scorpio, And Other Signs
Amidst the global pandemic, don't let the Monday blues bring your mood down. Find out what the stars have written down for you, prepare for the worst, and celebrate the best!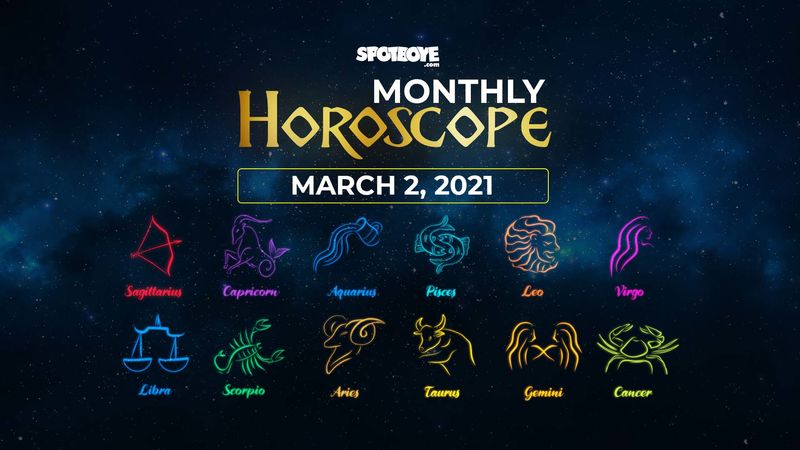 Check out today's horoscope here:
ARIES (Mar 21 – Apr 20)
You need to be active mentally. You feel like spending some time alone. Make wise decisions today. Your progress is slow but consistent.
TAURUS (Apr 21 – May 21)
An open and enthusiastic day is on the cards. The choices you are making lead you to be in a demanding, creative, and fast-paced environment. You love this energy so go with the flow and do not miss on the romance in the air today.
GEMINI (May 22 – June 21)
Today is the day you will be in a nostalgic frame of mind. Do not let your past cloud your present. Intellectual conversations, games, news, or literature, attracts your attention.
CANCER (June 22 – July 23)
Today you wake up to a more positive outlook. You will stretch yourself to get a lot done today. You find peace in gardening, cooking, baking, or spending time with family.
LEO (July 24 – Aug 23)
Today you need to be compassionate and understanding. Tides can turn quickly, so watch your interactions with others today.
VIRGO (Aug 24 – Sept 23)
With high levels of energy, you realize that your high spirits will bring a lot of energy. The evening helps you unwind.
LIBRA (Sept 24 – Oct 23)
Meetings or negotiations are promisingly working out for you today. Today you will get so much more work done.
SCORPIO (Oct 24 – Nov 22)
Your colleagues or bosses appreciate your knack of work-life balance. Your involvement in intellectual discussions and brainstorming is highly appreciated.
SAGITTARIUS (Nov 23 – Dec 22)
This is a fun day when you enjoy a lot of You are in redecoration for your office and your home.
CAPRICORN (Dec 23 – Jan 20
Your planning doesn't help you today, as you will feel trapped in your problems and tricky situations. You are likely to get to the root of it and fix it today.
AQUARIUS (Jan 21 – Feb 19)
Finally, your finances have found a stronger foothold. Enjoy your success but be vigilant of people who are waiting for you to fail. Get rid of dependencies.
PISCES (Feb 20 – Mar 20)
Little victories make your day. Your teamwork can get you a place. Increase your productivity at work and find yourself being recognized by seniors and managers. You are religious and mindful today.

Image source: SpotboyE Team