Horoscope Today, March 4, 2021: Check Your Daily Astrology Prediction For Aries, Taurus, Gemini, Cancer, And Other Signs
Get an accurate prediction based on the astrological position of your stars today. Make your day a success by being prepared about the challenges in-store and the opportunities you have!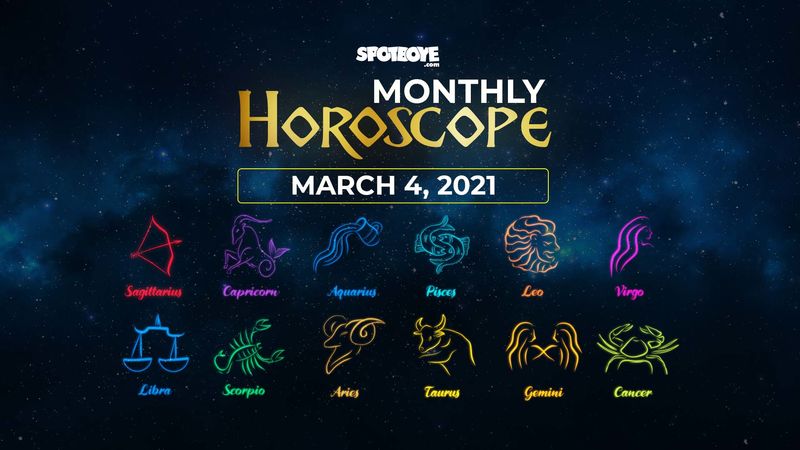 Check out today's horoscope here:
ARIES (Mar 21 – Apr 20)
Today your plans may have failed but take a step back to rethink and strategize your moves. This may be quite a tiresome day! Work brings many more challenges.
TAURUS (Apr 21 – May 21)
Discuss your problems with your superiors or clients. Practical thinking will get you through the day and you will need to put that thinking hat on!
GEMINI (May 22 – June 21)
Spruce up things with your partner on the romantic front! Reignite the chemistry that was lost to busy schedules.
CANCER (June 22 – July 23)
You will be able to sail through any troubles today with the charm of your knowledge. Keep in mind that good things come to those who wait!
LEO (July 24 – Aug 23)
The weekend mood doesn't allow you to be productive? Are you feeling too swamped with work that you end up not doing much? Yes, you are likely to feel that way. Unfortunately, some pressing issues need your attention, you may have to give in to the day's demand.
VIRGO (Aug 24 – Sept 23)
Self-reflection is good, but if you can't stop brooding over your problems, you will lose the charm this day actually brings you.
LIBRA (Sept 24 – Oct 23)
You will be highly optimistic, open-minded, and free-spirited today. If you have been waiting to propose something to your loved one, you can do that today.
SCORPIO (Oct 24 – Nov 22)
Take responsibility for your actions today. You seem to have confused ideologies. Be cautious of what impression you give out.
SAGITTARIUS (Nov 23 – Dec 22)
Self-reflection is giving you the answers you have been needing from some time now. Don't lose focus on what is in front of you while you go about finding answers to past, present, future, or chronic issues.
CAPRICORN (Dec 23 – Jan 20)
Striking a balance in work and life is draining your energy, if you use your wits right you will emerge successful in your endeavors.
AQUARIUS (Jan 21 – Feb 19)
You have achieved success or expertise due to hard work, but bragging about it, or becoming too proud about it will only hurt others due to your arrogance.
PISCES (Feb 20 – Mar 20)
Be agile do not be imprisoned in the confined walls of your own mental prison. In fact, flexibility brings you solutions to your problems today.

Image source: SpotboyE Team