Horoscope Today, May 21, 2021: Check Your Daily Astrology Prediction For Leo, Virgo, Libra, Scorpio, And Other Signs
Get an accurate prediction based on the astrological position of your stars today. Make your day a success by being prepared about the challenges in-store and the opportunities you have!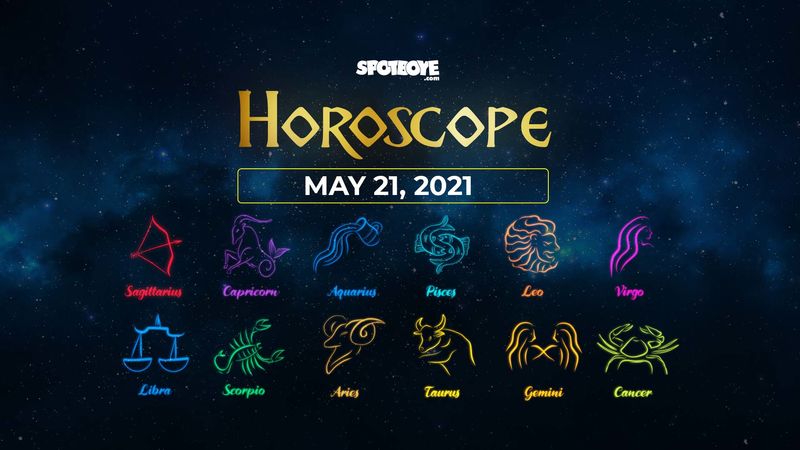 Check out today's horoscope here:
ARIES (Mar 21 – Apr 20)
Let the elderly souls guide you with their experience. Wisdom will help you in the challenges that you are about to face.

TAURUS (Apr 21 – May 21)
Your social life is mundane today and that makes you uncomfortable. Your instincts are strong about someone who is out to harm you.

GEMINI (May 22 – June 21)
You are working on your goals with all the hard work. You will soon reach the ultimate goals if you stop getting distracted by the emotions.

CANCER (June 22 – July 23)
Today you will be aesthetically inspired, wanting to try new clothes and makeup you will also pamper yourself with feel-good self-care routines.

LEO (July 24 – Aug 23)
Today brings a complicated situation that can test your leadership if you make good decisions today you are likely to win the trust of others.

VIRGO (Aug 24 – Sept 23)
The day will be fun-filled and entertaining. Draw a bath, go to a spa or relax with some meditation or music.

LIBRA (Sept 24 – Oct 23)
People may confide and in you and put you in an uncomfortable situation. Do not indulge them by being the Samaritan that you are unless you are completely sure of what advice you give them.

SCORPIO (Oct 24 – Nov 22)
Keep your mind away from negative thoughts today. The day poses no threat, let go a little and enjoy the spirit of freedom.

SAGITTARIUS (Nov 23 – Dec 22)
Forgive and forget today. Embrace the future. Do not look back to make any decisions. Be in the moment!

CAPRICORN (Dec 23 – Jan 20)
Splurging at the cost of savings should be avoided. Your pockets will burn a hole today if you don't watch your cash!

AQUARIUS (Jan 21 – Feb 19)
As a woman, you are getting a lot of attention today from the opposite sex. Even men can find flirtatious advances today. If you are partying today, you will be the center of attention.

PISCES (Feb 20 – Mar 20)
Meditate and eat healthy today. De-clutter your mind to set the pace again. Sometimes it is ok to pause or reset in for the benefit of your mental health.

Image source: SpotboyE Team